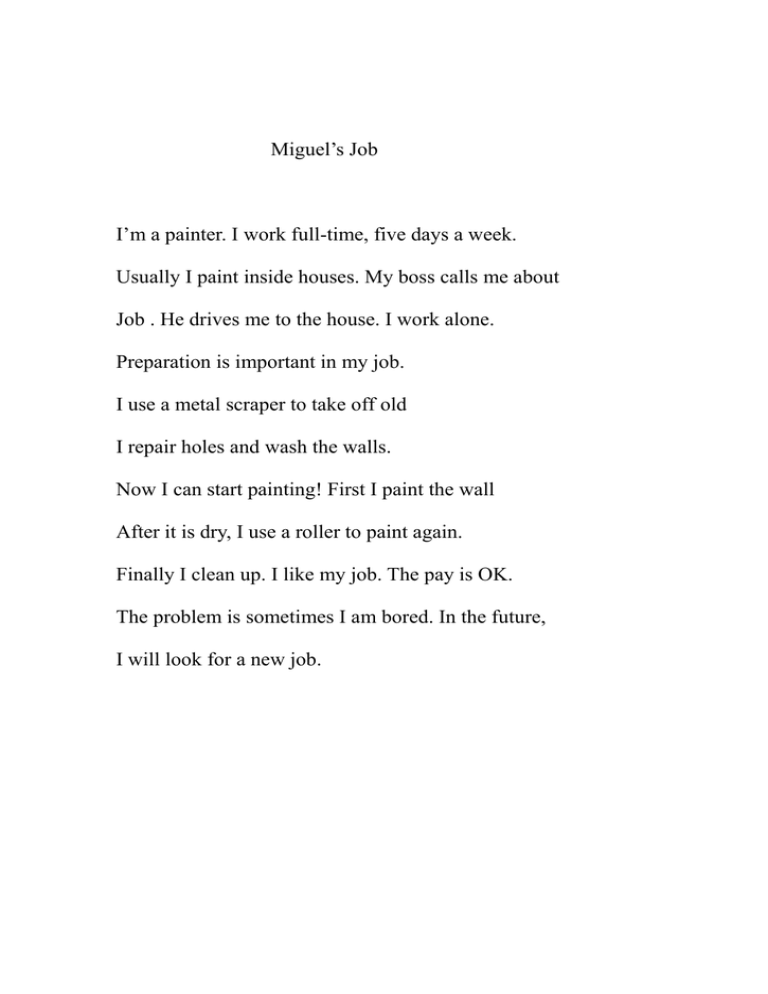 Miguel's Job
I'm a painter. I work full-time, five days a week.
Usually I paint inside houses. My boss calls me about
Job . He drives me to the house. I work alone.
Preparation is important in my job.
I use a metal scraper to take off old
I repair holes and wash the walls.
Now I can start painting! First I paint the wall
After it is dry, I use a roller to paint again.
Finally I clean up. I like my job. The pay is OK.
The problem is sometimes I am bored. In the future,
I will look for a new job.