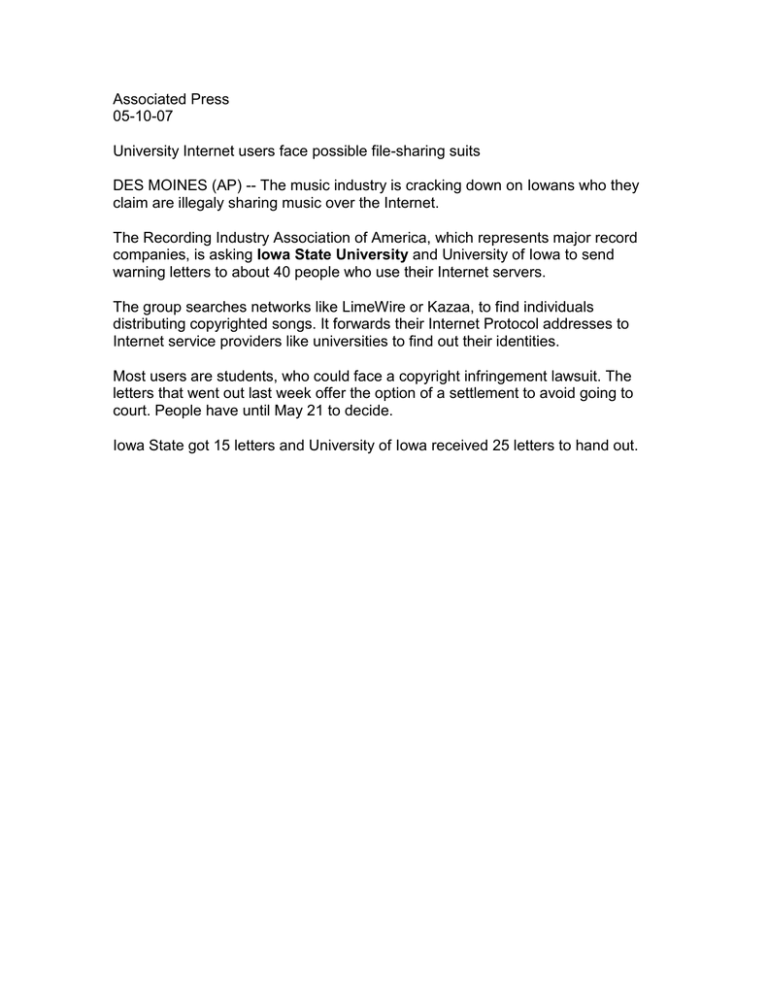 Associated Press
05-10-07
University Internet users face possible file-sharing suits
DES MOINES (AP) -- The music industry is cracking down on Iowans who they
claim are illegaly sharing music over the Internet.
The Recording Industry Association of America, which represents major record
companies, is asking Iowa State University and University of Iowa to send
warning letters to about 40 people who use their Internet servers.
The group searches networks like LimeWire or Kazaa, to find individuals
distributing copyrighted songs. It forwards their Internet Protocol addresses to
Internet service providers like universities to find out their identities.
Most users are students, who could face a copyright infringement lawsuit. The
letters that went out last week offer the option of a settlement to avoid going to
court. People have until May 21 to decide.
Iowa State got 15 letters and University of Iowa received 25 letters to hand out.