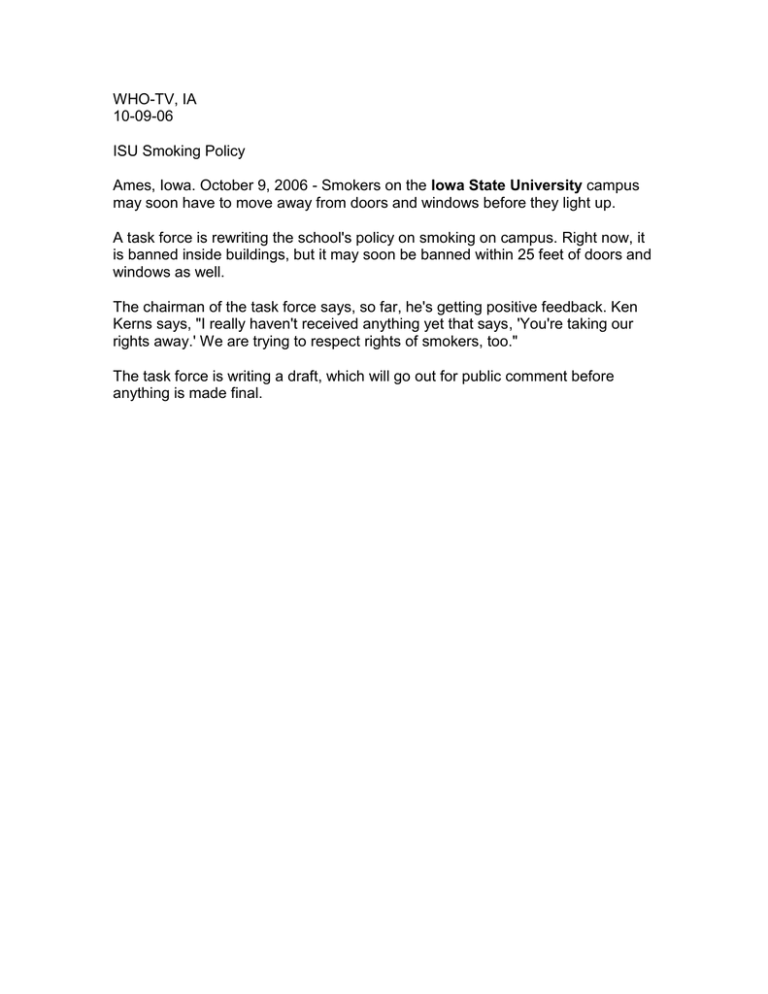 WHO-TV, IA
10-09-06
ISU Smoking Policy
Ames, Iowa. October 9, 2006 - Smokers on the Iowa State University campus
may soon have to move away from doors and windows before they light up.
A task force is rewriting the school's policy on smoking on campus. Right now, it
is banned inside buildings, but it may soon be banned within 25 feet of doors and
windows as well.
The chairman of the task force says, so far, he's getting positive feedback. Ken
Kerns says, "I really haven't received anything yet that says, 'You're taking our
rights away.' We are trying to respect rights of smokers, too."
The task force is writing a draft, which will go out for public comment before
anything is made final.