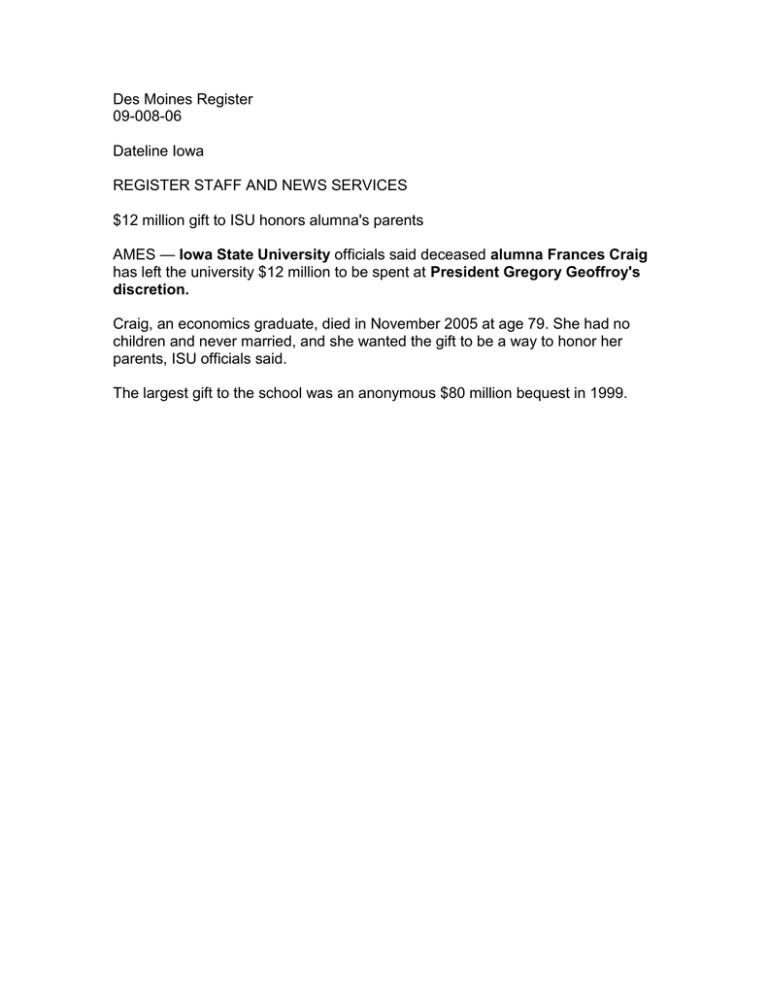 Des Moines Register
09-008-06
Dateline Iowa
REGISTER STAFF AND NEWS SERVICES
$12 million gift to ISU honors alumna's parents
AMES — Iowa State University officials said deceased alumna Frances Craig
has left the university $12 million to be spent at President Gregory Geoffroy's
discretion.
Craig, an economics graduate, died in November 2005 at age 79. She had no
children and never married, and she wanted the gift to be a way to honor her
parents, ISU officials said.
The largest gift to the school was an anonymous $80 million bequest in 1999.