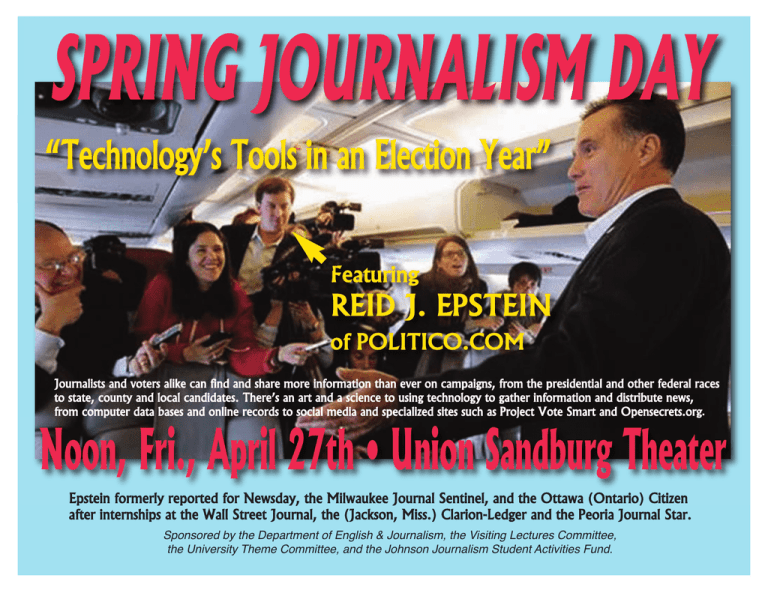 SPRING JOURNALISM DAY
"Technology's Tools in an Election Year"
Featuring
REID J. EPSTEIN
of POLITICO.COM
Journalists and voters alike can find and share more information than ever on campaigns, from the presidential and other federal races
to state, county and local candidates. There's an art and a science to using technology to gather information and distribute news,
from computer data bases and online records to social media and specialized sites such as Project Vote Smart and Opensecrets.org.
Noon, Fri., April 27th • Union Sandburg Theater
Epstein formerly reported for Newsday, the Milwaukee Journal Sentinel, and the Ottawa (Ontario) Citizen
after internships at the Wall Street Journal, the (Jackson, Miss.) Clarion-Ledger and the Peoria Journal Star.
Sponsored by the Department of English & Journalism, the Visiting Lectures Committee,
the University Theme Committee, and the Johnson Journalism Student Activities Fund.