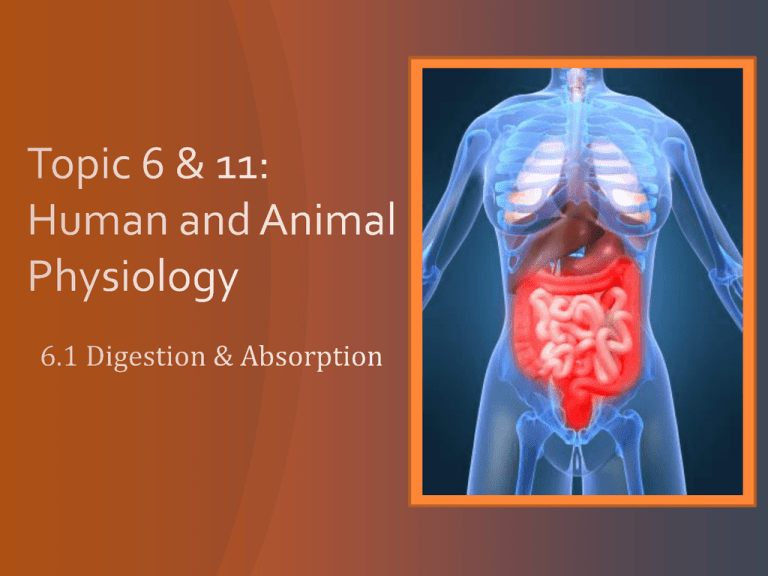 • What do you know?
• What questions do you have?
• Draw and label an annotated diagram
of the digestive system.
Chemical digestion must occur at body temperature!
Digestion
Insoluble Food
Molecule
Soluble
Products
Enzyme
Substrate
Products
Optimum pH
Pancreatic
Amylase
Maltose
Glucose
7-8
Endopeptidase
Polypeptides
Amino Acids
8
Pancreatic
Lipase
Triglycerides
Fatty Acids &
Glycerol
7
NOTE:
• Enzymes are also released in the mouth and stomach to begin
preliminary chemical breakdown.
• All macromolecules consumed can be digested, with the exception of
cellulose (fiber) from plant cells. Cellulose is excreted without being
digested.
• What do you know?
• What questions do you have?
• Continuous movement
• Adequate absorption time
• Enormous surface area
Digestion Video
(a) State the name and one
function for each of the labeled
parts.
(b) List two pancreatic enzymes
and their functions?
(c) Explain how the structure of
the villi in the small intestine
are related to absorption of
digested food.