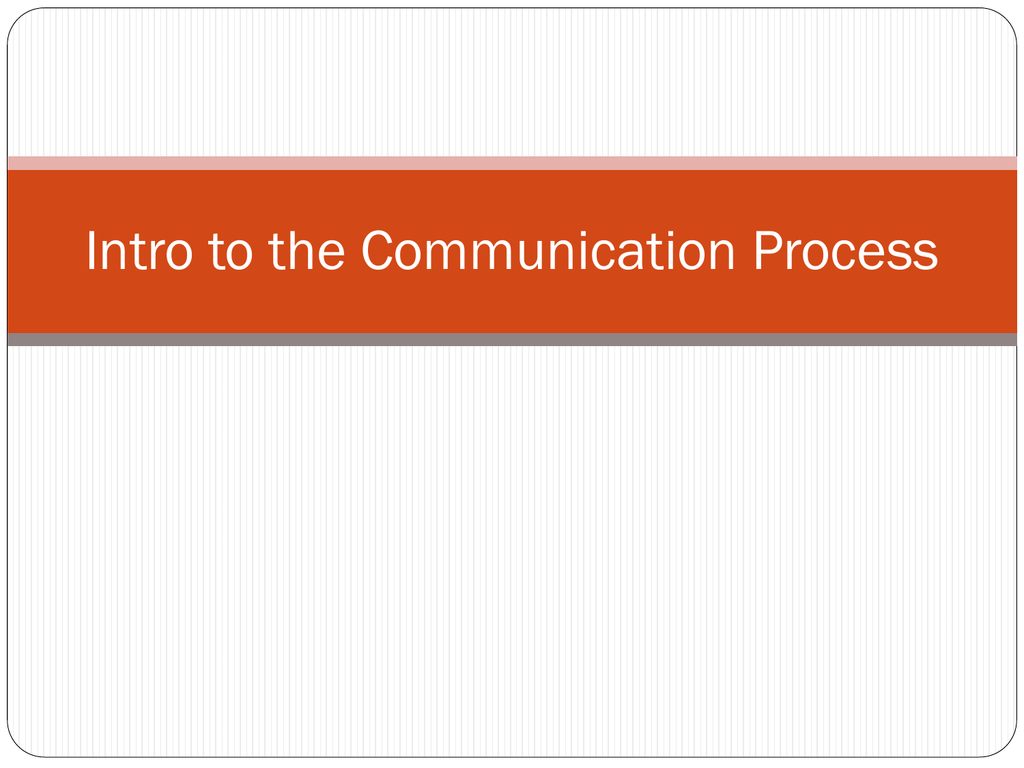 Intro to the Communication Process
What is Communication?
 Communication is defined as the process of sending and
receiving messages whether deliberate or not.
 Can be verbal
 Can be nonverbal
We spend more time
communicating than doing
anything else!
Types of Human Communication
 Intrapersonal Communication: communication
with yourself
 Interpersonal Communication: communication
between two or more people, have some relationship level
 Group Communication: communication among limited
number and has a purpose (share info, develop ideas, solve
problems, etc.)
 Mass Communication: communication to a broad
audience purpose to entertain, inform and/or persuade
(mass media)
The Chart!
Message
Encoding
Sender/
Receiver
Decoding
NOISE
Feedback
Receiver/S
ender
Encoding VS Decoding
 Encoding (sender)
 The process of changing ideas/thoughts into symbols
(verbal/nonverbal) and organizing them into a message
 Decoding (receiver)
 The process of converting the message of symbols
(verbal/nonverbal) back into information that can be
understood
Noise- effects messages
 Internal
 Intellect, psychology, physical
 External
 Environment
Environment/Context
 Context: the setting where communication is taking place
 Different contexts or environments change communication and
actions
 Think about how your actions change based on these different
settings?
School?
Interview?
Work?
Home?
With Friends?