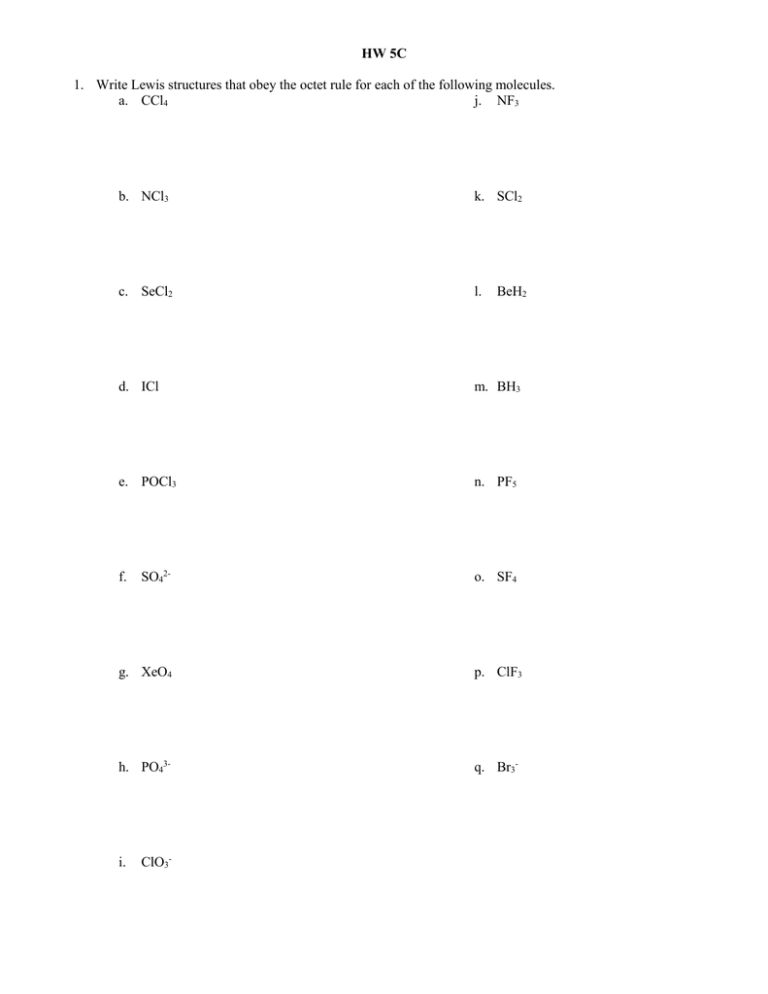 HW 5C
1. Write Lewis structures that obey the octet rule for each of the following molecules.
a. CCl4
j. NF3
b. NCl3
k. SCl2
c. SeCl2
l.
d. ICl
m. BH3
e. POCl3
n. PF5
f.
SO42-
BeH2
o. SF4
g. XeO4
p. ClF3
h. PO43-
q. Br3-
i.
ClO3-
2. Considering your answers above, what conclusions can you draw concerning the structures of species
containing the same number of atoms and the same number of valence electrons?
3. Which elements, when they have to, can have more than 8 electrons around them? How is this rationalized?
4. Lewis structures can be used to understand why some molecules react in certain ways. Write the Lewis
structures for the reactants and products in the reactions described below. Then give a possible explanation for
why these two reactions occur.
a. Nitrogen dioxide dimerizes to produce dinitrogen tetroxide.
b. Boron trihydride accepts a pair of electrons from ammonia, forming BH3NH3.