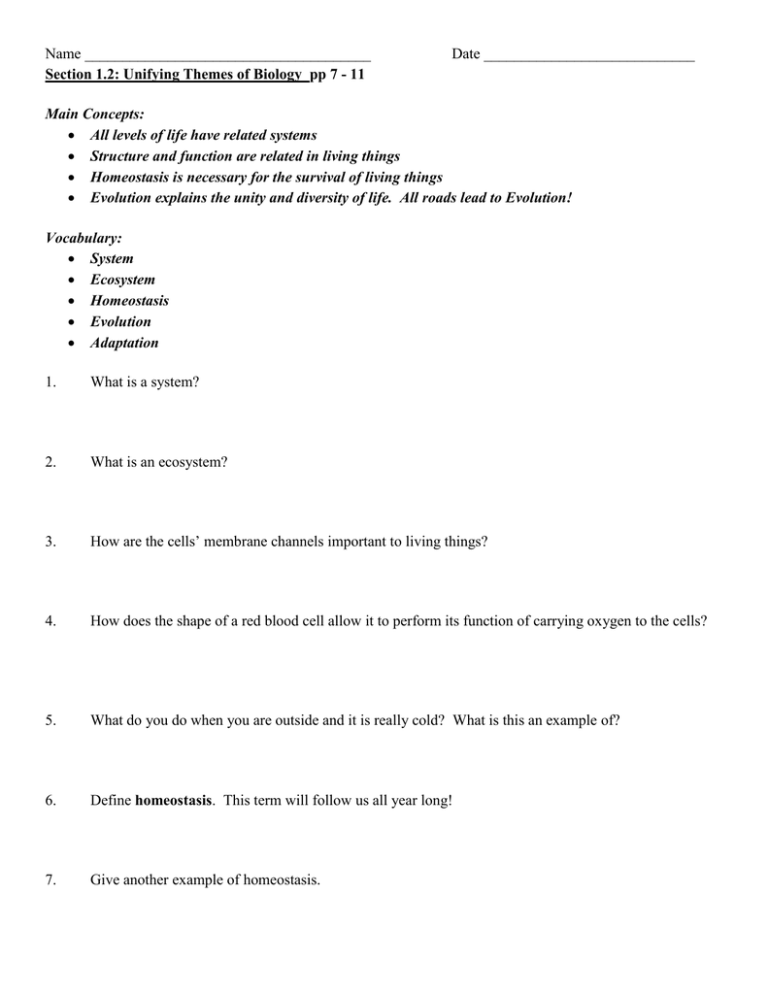 Name ______________________________________
Section 1.2: Unifying Themes of Biology pp 7 - 11
Date ____________________________
Main Concepts:
 All levels of life have related systems
 Structure and function are related in living things
 Homeostasis is necessary for the survival of living things
 Evolution explains the unity and diversity of life. All roads lead to Evolution!
Vocabulary:
 System
 Ecosystem
 Homeostasis
 Evolution
 Adaptation
1.
What is a system?
2.
What is an ecosystem?
3.
How are the cells' membrane channels important to living things?
4.
How does the shape of a red blood cell allow it to perform its function of carrying oxygen to the cells?
5.
What do you do when you are outside and it is really cold? What is this an example of?
6.
Define homeostasis. This term will follow us all year long!
7.
Give another example of homeostasis.
8.
What is Evolution?
9.
Explain how natural selection leads to adaptation and then evolution.
10.
What evidence do we have from both humans and bacteria that shows that we share the same
evolutionary past?