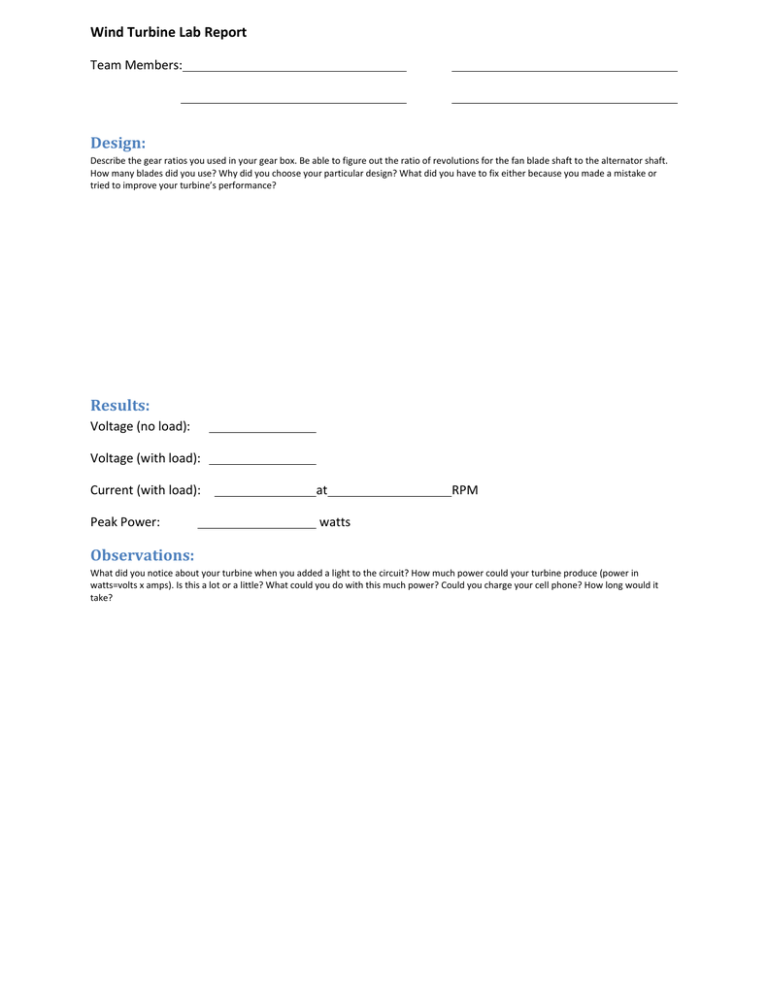 Wind Turbine Lab Report
Team Members:
Design:
Describe the gear ratios you used in your gear box. Be able to figure out the ratio of revolutions for the fan blade shaft to the alternator shaft.
How many blades did you use? Why did you choose your particular design? What did you have to fix either because you made a mistake or
tried to improve your turbine's performance?
Results:
Voltage (no load):
Voltage (with load):
Current (with load):
at
Peak Power:
watts
RPM
Observations:
What did you notice about your turbine when you added a light to the circuit? How much power could your turbine produce (power in
watts=volts x amps). Is this a lot or a little? What could you do with this much power? Could you charge your cell phone? How long would it
take?