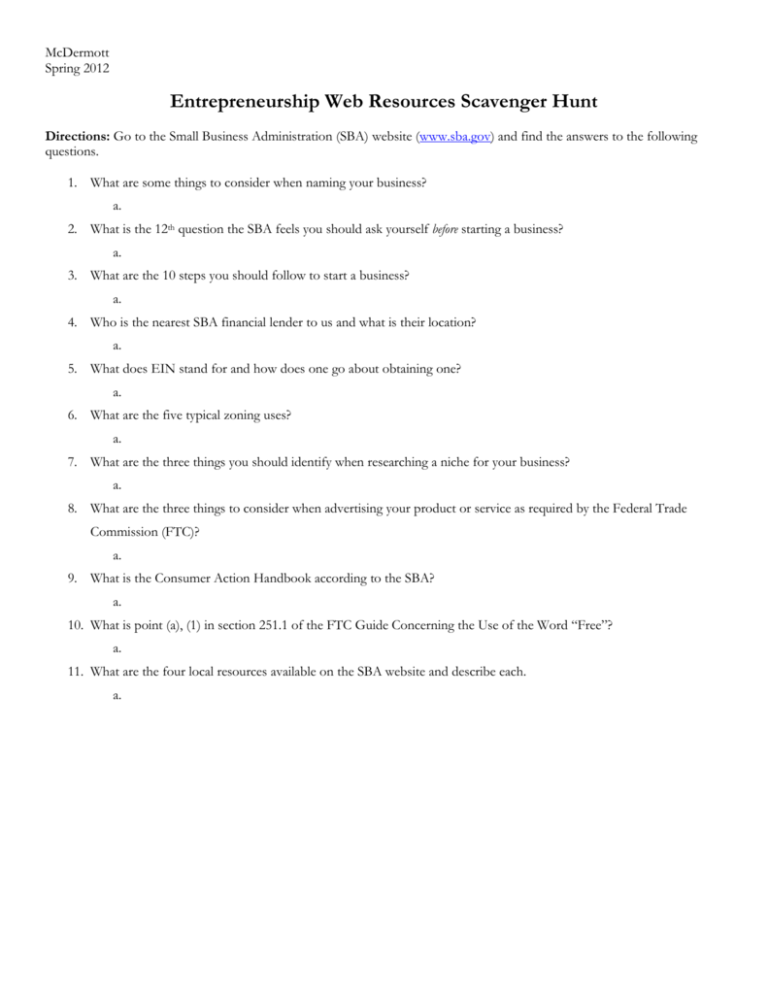 McDermott
Spring 2012
Entrepreneurship Web Resources Scavenger Hunt
Directions: Go to the Small Business Administration (SBA) website (www.sba.gov) and find the answers to the following
questions.
1. What are some things to consider when naming your business?
a.
2. What is the 12th question the SBA feels you should ask yourself before starting a business?
a.
3. What are the 10 steps you should follow to start a business?
a.
4. Who is the nearest SBA financial lender to us and what is their location?
a.
5. What does EIN stand for and how does one go about obtaining one?
a.
6. What are the five typical zoning uses?
a.
7. What are the three things you should identify when researching a niche for your business?
a.
8. What are the three things to consider when advertising your product or service as required by the Federal Trade
Commission (FTC)?
a.
9. What is the Consumer Action Handbook according to the SBA?
a.
10. What is point (a), (1) in section 251.1 of the FTC Guide Concerning the Use of the Word "Free"?
a.
11. What are the four local resources available on the SBA website and describe each.
a.