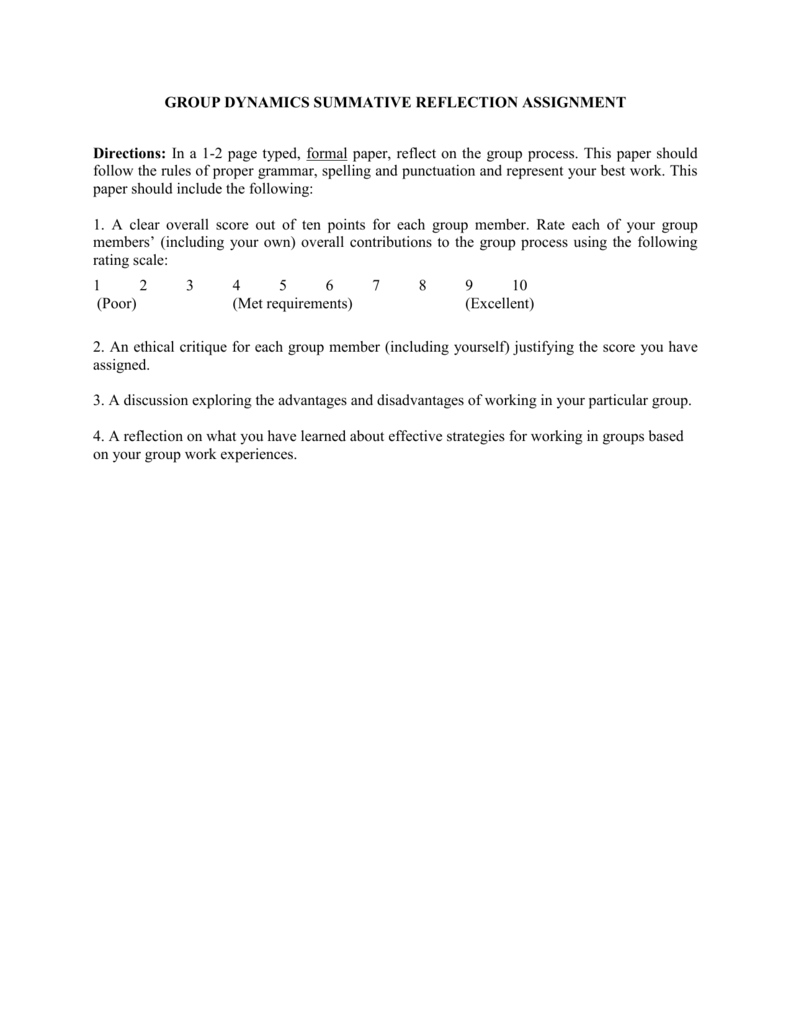 GROUP DYNAMICS SUMMATIVE REFLECTION ASSIGNMENT
Directions: In a 1-2 page typed, formal paper, reflect on the group process. This paper should
follow the rules of proper grammar, spelling and punctuation and represent your best work. This
paper should include the following:
1. A clear overall score out of ten points for each group member. Rate each of your group
members' (including your own) overall contributions to the group process using the following
rating scale:
1
2
(Poor)
3
4
5
6
(Met requirements)
7
8
9
10
(Excellent)
2. An ethical critique for each group member (including yourself) justifying the score you have
assigned.
3. A discussion exploring the advantages and disadvantages of working in your particular group.
4. A reflection on what you have learned about effective strategies for working in groups based
on your group work experiences.