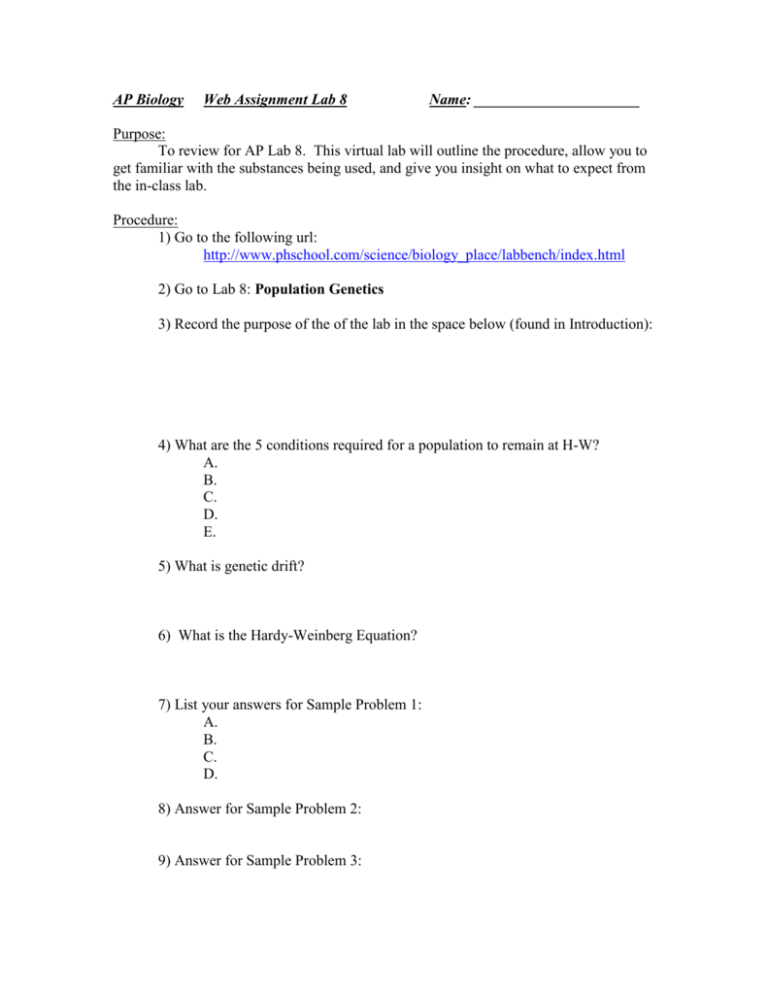 AP Biology
Web Assignment Lab 8
Name: ______________________
Purpose:
To review for AP Lab 8. This virtual lab will outline the procedure, allow you to
get familiar with the substances being used, and give you insight on what to expect from
the in-class lab.
Procedure:
1) Go to the following url:
http://www.phschool.com/science/biology_place/labbench/index.html
2) Go to Lab 8: Population Genetics
3) Record the purpose of the of the lab in the space below (found in Introduction):
4) What are the 5 conditions required for a population to remain at H-W?
A.
B.
C.
D.
E.
5) What is genetic drift?
6) What is the Hardy-Weinberg Equation?
7) List your answers for Sample Problem 1:
A.
B.
C.
D.
8) Answer for Sample Problem 2:
9) Answer for Sample Problem 3:
10) Answer for Allelic Frequency:
11) Answer for Genotypic Frequency:
12) What is the design of the experiment?
13) Analysis of Results:
A.
B.
C.