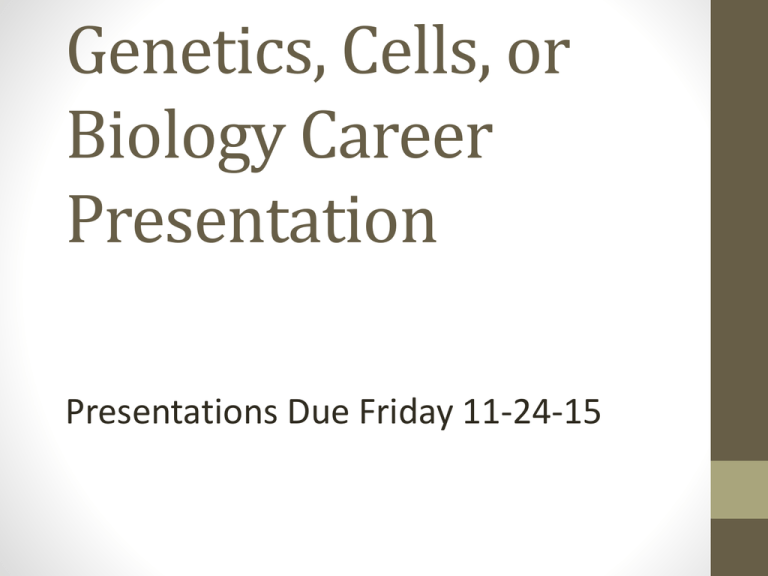 Genetics, Cells, or
Biology Career
Presentation
Presentations Due Friday 11-24-15
Requirements
• Work as a group on Google Docs to make a presentation, show work, and
make a fast facts poster about the career.
• Find a career(Genetics, Cells, Biology type) and get approval from teacher.
•
•
•
•
•
•
Name of career
Schooling needed; Degree needed-How many years-How much for school?
What does a person do everyday
Where a person works
How much they make
Have pictures about the career
The "A" presentation
• Find a current person in career profile, make a short bio about them and their
career, have a picture.
• What schools have the degree, graduation rates
• ????????????