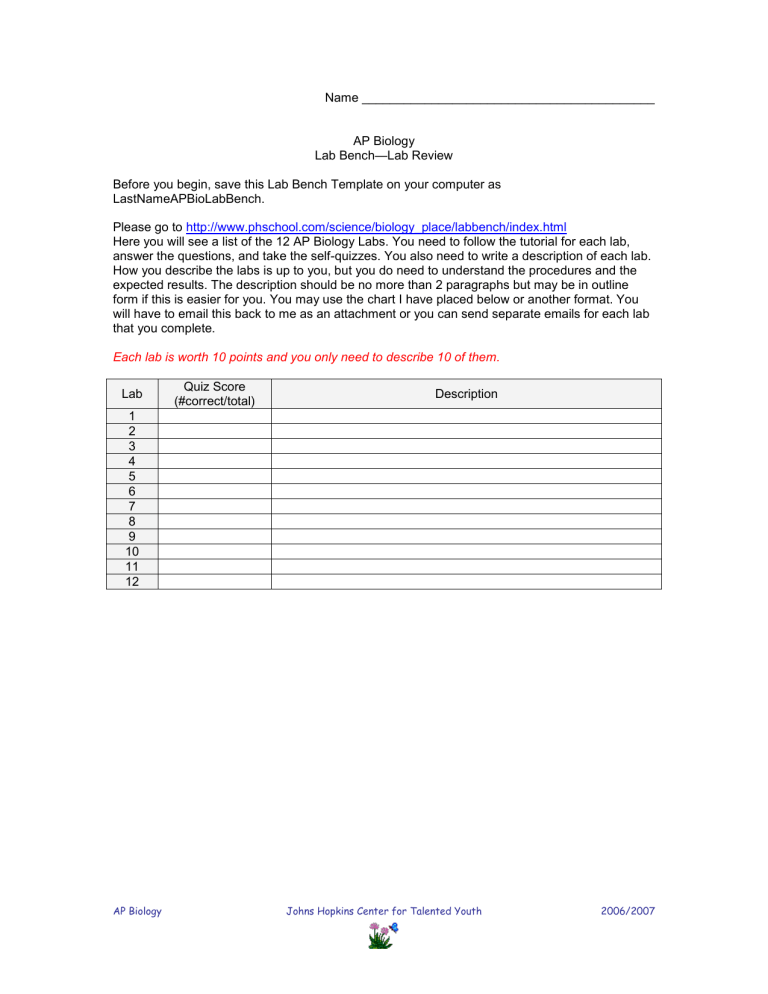 5
6
7
8
1
2
3
4
Name __________________________________________
AP Biology
Lab Bench —Lab Review
Before you begin, save this Lab Bench Template on your computer as
LastNameAPBioLabBench.
Please go to http://www.phschool.com/science/biology_place/labbench/index.html
Here you will see a list of the 12 AP Biology Labs. You need to follow the tutorial for each lab, answer the questions, and take the self-quizzes. You also need to write a description of each lab.
How you describe the labs is up to you, but you do need to understand the procedures and the expected results. The description should be no more than 2 paragraphs but may be in outline form if this is easier for you. You may use the chart I have placed below or another format. You will have to email this back to me as an attachment or you can send separate emails for each lab that you complete.
Each lab is worth 10 points and you only need to describe 10 of them.
Lab
Quiz Score
(#correct/total)
Description
9
10
11
12
AP Biology Johns Hopkins Center for Talented Youth 2006/2007