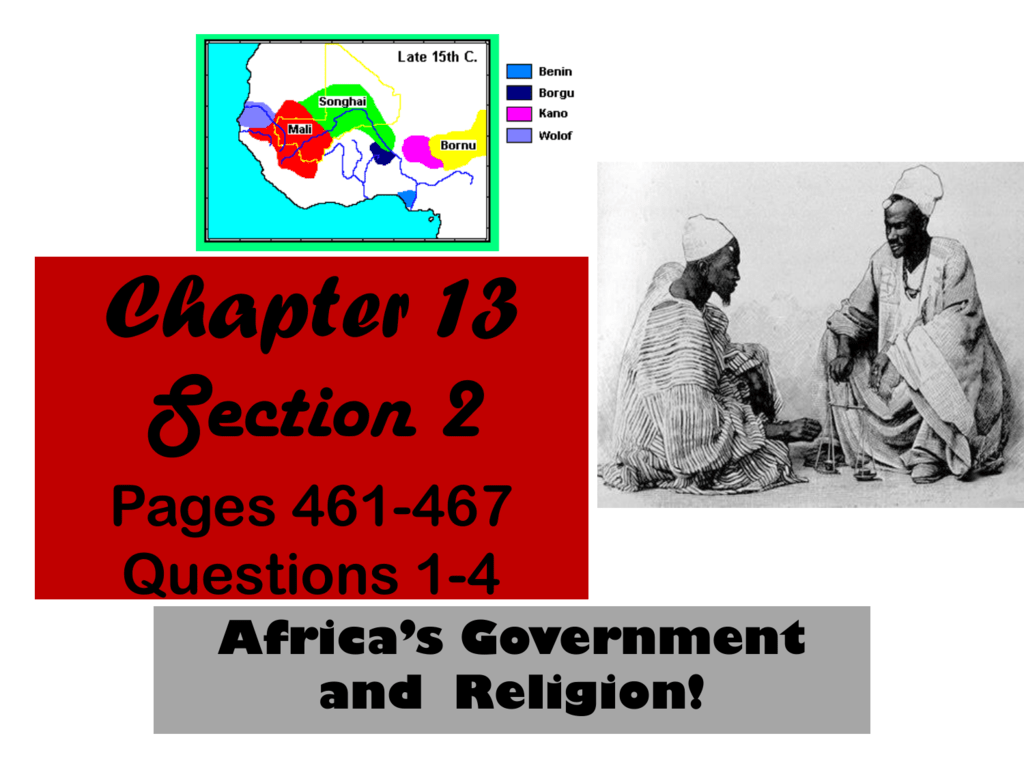 Chapter 13
Section 2
Pages 461-467
Questions 1-4
Africa's Government
and Religion!
1. How did the kings of Ghana hold
tightly to their POWER?
• The Ghana Kings insisted local rulers send
their sons to royal court, police the kingdom,
and control trade.
2. How did Mansa Musa attempt to
strengthen Islam in Mali.
• Mansa Musa built Mosques, set up muslim
libraries, and invited Muslim scholars to
Mali
3. Draw a diagram to show the effects
of Islam on West and East Africa.
Influenced
Laws
Effects
Of
Islam
Art
And
Architecture
Advanced
Learning
4.How did having the central
authority rest with a single person
benefit the king, individuals, and
the kingdom? How is this model of
a government reflected in modern
government?
• A King granted favors to his subjects, who
paid taxes and were loyal to him. Yes with 1
hand washes the other.