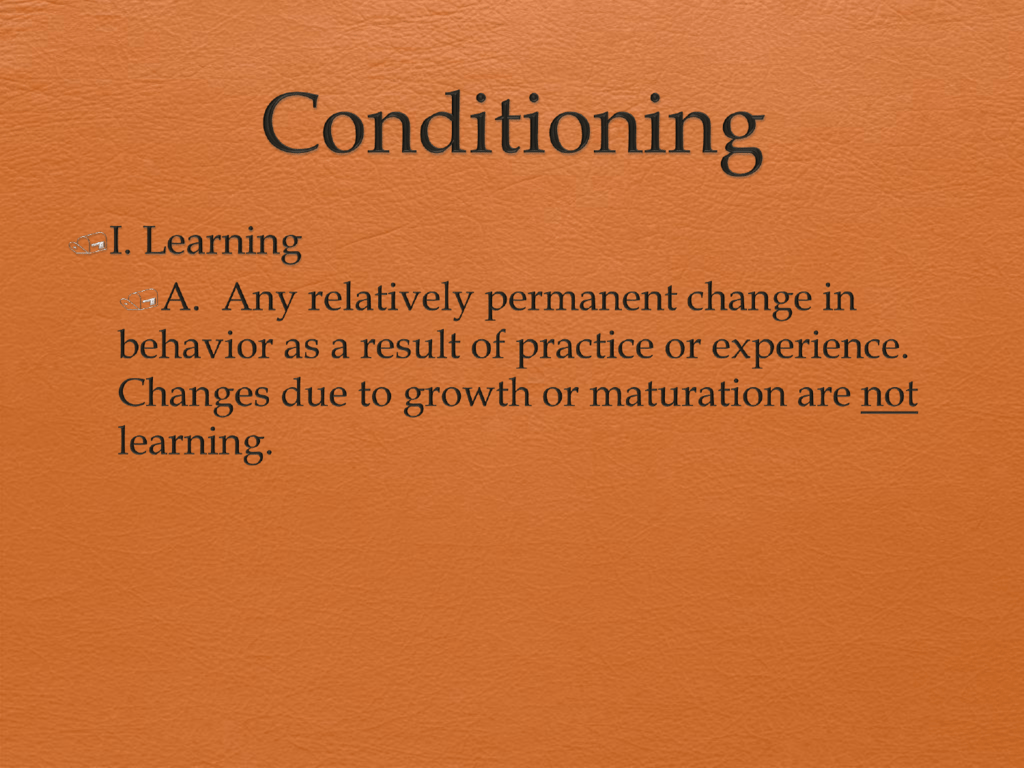 How do we learn?

What are the manners
by which you learn as
a student?
How do we stimulate learning?

1. Rewards (operant conditioning)

2. Punishments

3. Classical conditioning
II. CLASSICAL (Pavlovian)
CONDITIONING

The Office

People (and animals) acquire certain
behaviors through classical conditioning

Learning process in which associations
are made between an unconditioned
stimulus and a neutral stimulus to get a
conditioned response.
STIMULI - Something that elicits a
response.
 NEUTRAL

STIMULUS:
Initially does not elicit a response.
 UNCONDITIONED

elicits a predictable response w/o training.
 UNCONDITIONED

STIMULUS (UCS):
RESPONSE (UCR):
automatic or natural reaction to a stimulus w/o
training
CONDITIONED STIMULUS (CS):
 elicits a response due to being paired with
an UCS.
CONDITIONED RESPONSE (CR):
 the learned reaction to a CS
Classical Conditioning - Ivan Pavlov
A.
Pavlov's Dogs Experiment
(US) Unconditioned Stimulus (UR) Unconditioned Response -
(NS) Neutral Stimulus (CS) Conditioned Stimulus (CR) Conditioned Response -
ELECTRIC CAN OPENER / CATS
UCS
UCR
CS
CR
Moooo!