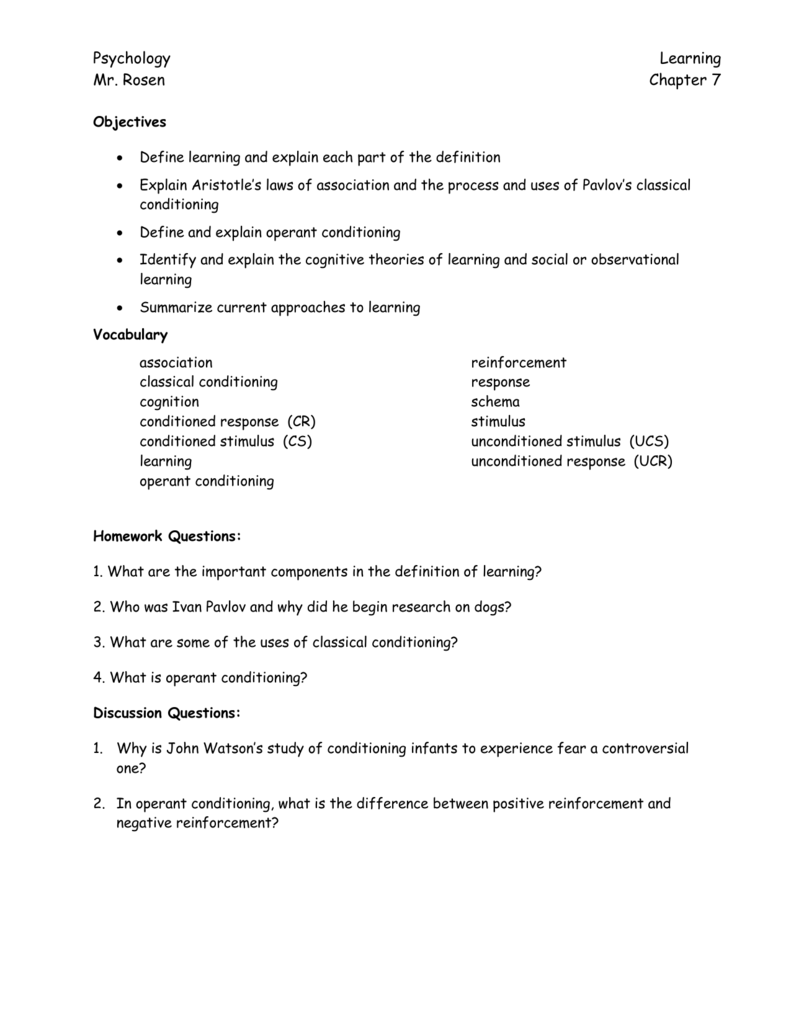 Psychology
Mr. Rosen
Learning
Chapter 7
Objectives

Define learning and explain each part of the definition

Explain Aristotle's laws of association and the process and uses of Pavlov's classical
conditioning

Define and explain operant conditioning

Identify and explain the cognitive theories of learning and social or observational
learning

Summarize current approaches to learning
Vocabulary
association
classical conditioning
cognition
conditioned response (CR)
conditioned stimulus (CS)
learning
operant conditioning
reinforcement
response
schema
stimulus
unconditioned stimulus (UCS)
unconditioned response (UCR)
Homework Questions:
1. What are the important components in the definition of learning?
2. Who was Ivan Pavlov and why did he begin research on dogs?
3. What are some of the uses of classical conditioning?
4. What is operant conditioning?
Discussion Questions:
1. Why is John Watson's study of conditioning infants to experience fear a controversial
one?
2. In operant conditioning, what is the difference between positive reinforcement and
negative reinforcement?