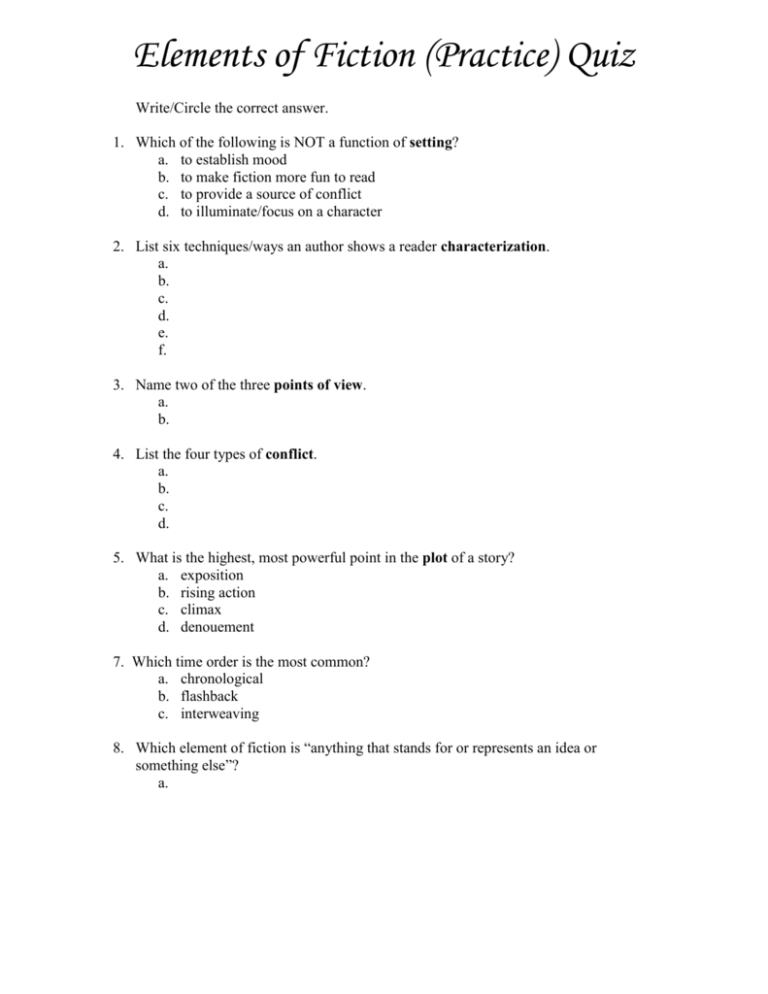 Elements of Fiction (Practice) Quiz
Write/Circle the correct answer.
1. Which of the following is NOT a function of setting?
a. to establish mood
b. to make fiction more fun to read
c. to provide a source of conflict
d. to illuminate/focus on a character
2. List six techniques/ways an author shows a reader characterization.
a.
b.
c.
d.
e.
f.
3. Name two of the three points of view.
a.
b.
4. List the four types of conflict.
a.
b.
c.
d.
5. What is the highest, most powerful point in the plot of a story?
a. exposition
b. rising action
c. climax
d. denouement
7. Which time order is the most common?
a. chronological
b. flashback
c. interweaving
8. Which element of fiction is "anything that stands for or represents an idea or
something else"?
a.