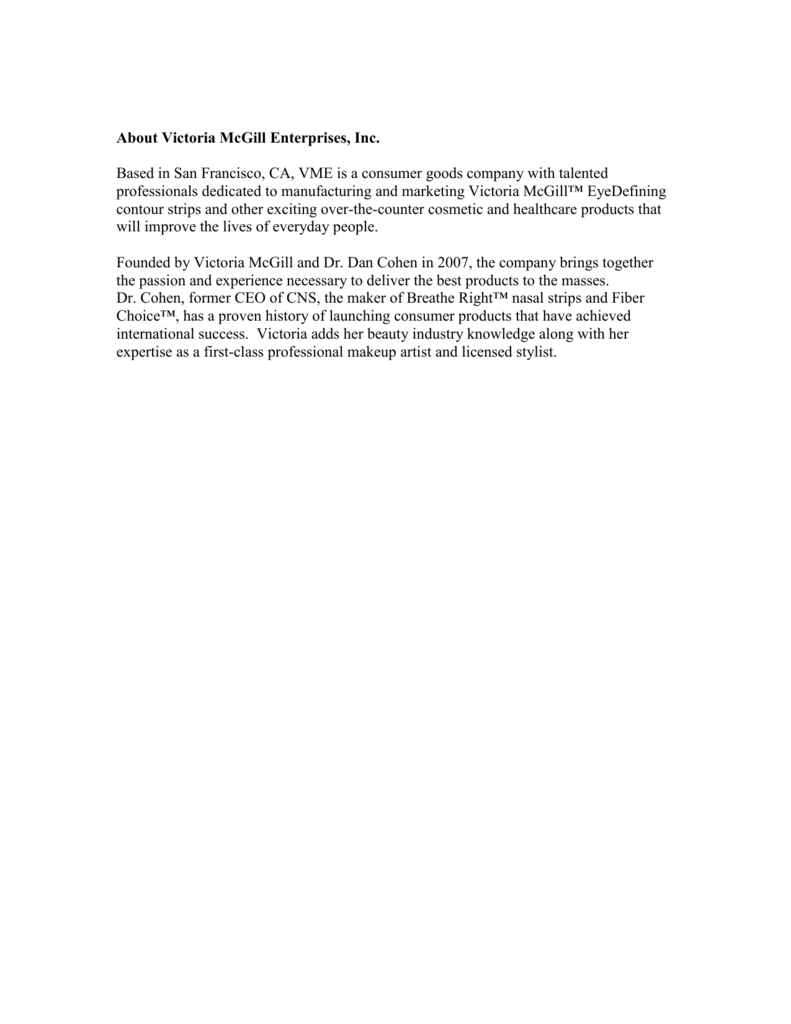 About Victoria McGill Enterprises, Inc.
Based in San Francisco, CA, VME is a consumer goods company with talented
professionals dedicated to manufacturing and marketing Victoria McGill™ EyeDefining
contour strips and other exciting over-the-counter cosmetic and healthcare products that
will improve the lives of everyday people.
Founded by Victoria McGill and Dr. Dan Cohen in 2007, the company brings together
the passion and experience necessary to deliver the best products to the masses.
Dr. Cohen, former CEO of CNS, the maker of Breathe Right™ nasal strips and Fiber
Choice™, has a proven history of launching consumer products that have achieved
international success. Victoria adds her beauty industry knowledge along with her
expertise as a first-class professional makeup artist and licensed stylist.