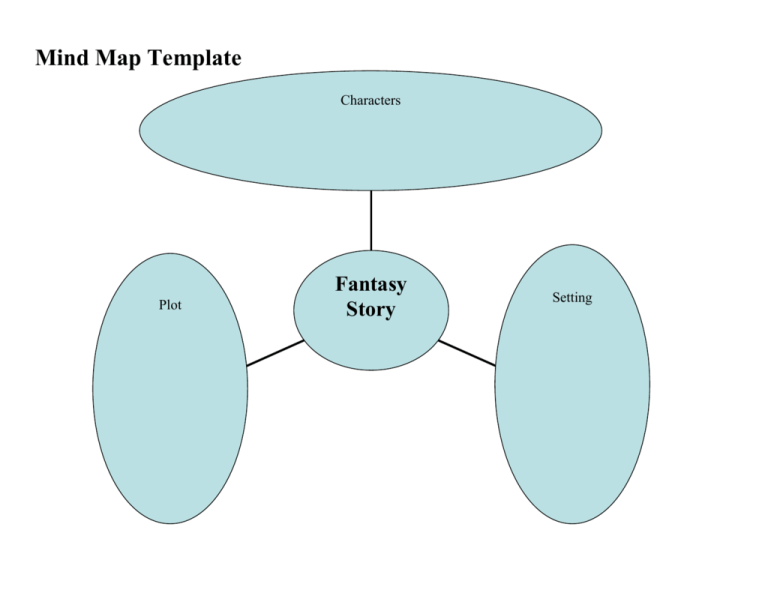 Mind Map Template
Characters
Plot
Fantasy
Story
Setting
© State of Victoria 2008
Jaclyn Curnow attended an Intel Teach Essentials Online Course and provided the idea for this portfolio.
Copyright is owned by the Crown in right of the State of Victoria. It may be reproduced in whole or in part for study or training purposes, subject to the
inclusion of an acknowledgment of the source and no commercial usage or sale. Reproduction for the purposes other than those indicated above requires
the written permission of the Department of Education and Early Childhood Development. Requests and enquiries concerning reproduction and copyright
should be addressed to the Liability Management Manager, Department of Education and Early Childhood Development, 2 Treasury Place, Melbourne, VIC,
3002
The State of Victoria accepts no responsibility for the accuracy of any part of this material and bears no responsibility for any modifications made.
* Other names and brands may be claimed as the property of others.