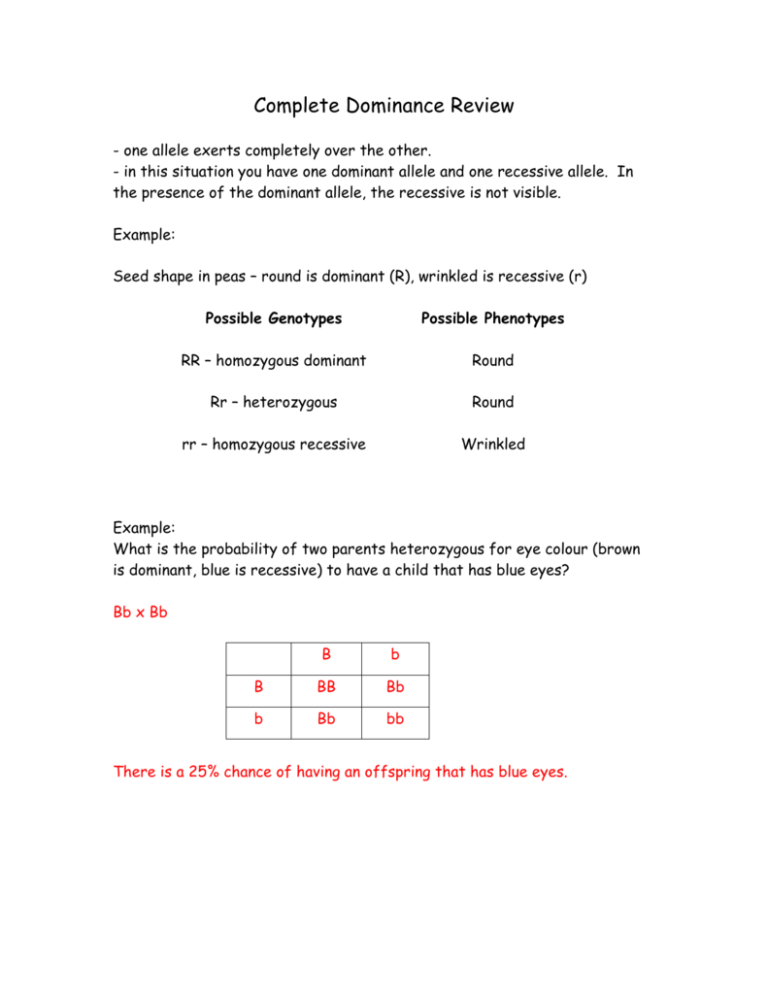 Complete Dominance Review
- one allele exerts completely over the other.
- in this situation you have one dominant allele and one recessive allele. In
the presence of the dominant allele, the recessive is not visible.
Example:
Seed shape in peas – round is dominant (R), wrinkled is recessive (r)
Possible Genotypes
Possible Phenotypes
RR – homozygous dominant
Round
Rr – heterozygous
Round
rr – homozygous recessive
Wrinkled
Example:
What is the probability of two parents heterozygous for eye colour (brown
is dominant, blue is recessive) to have a child that has blue eyes?
Bb x Bb
B
b
B
BB
Bb
b
Bb
bb
There is a 25% chance of having an offspring that has blue eyes.