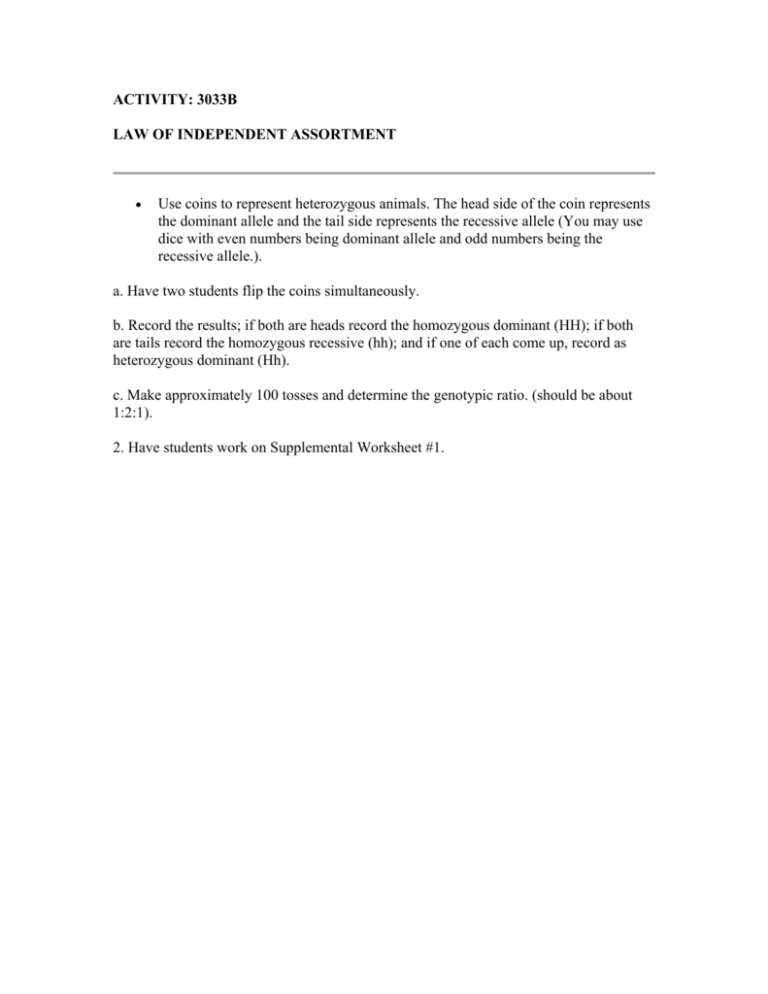 ACTIVITY: 3033B
LAW OF INDEPENDENT ASSORTMENT
•
Use coins to represent heterozygous animals. The head side of the coin represents
the dominant allele and the tail side represents the recessive allele (You may use
dice with even numbers being dominant allele and odd numbers being the
recessive allele.).
a. Have two students flip the coins simultaneously.
b. Record the results; if both are heads record the homozygous dominant (HH); if both
are tails record the homozygous recessive (hh); and if one of each come up, record as
heterozygous dominant (Hh).
c. Make approximately 100 tosses and determine the genotypic ratio. (should be about
1:2:1).
2. Have students work on Supplemental Worksheet #1.