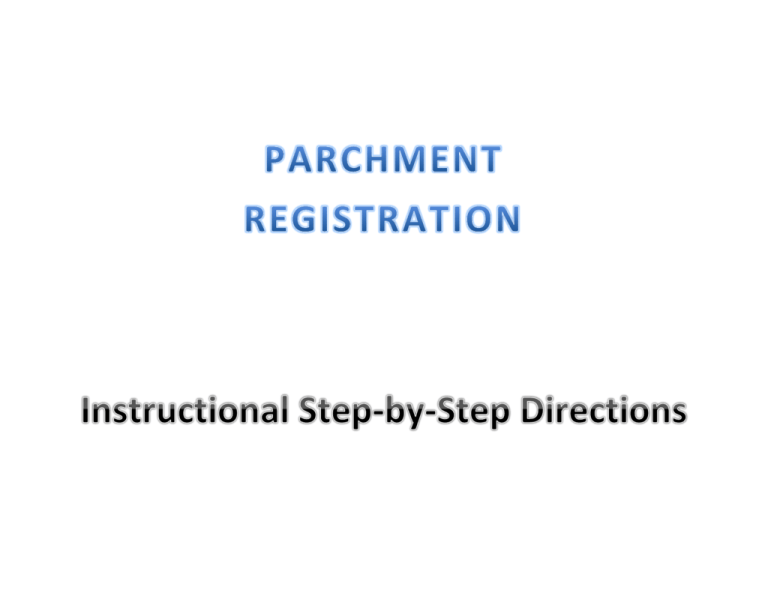 Welcome to Parchment. This is the page where you will sign up to request your official transcript.
(http://www.parchment.com/)
Click "Sign Up Now" to begin the registration process.
Create your Parchment account.
Click "Start by adding a school or organization you attended."
Under Add Your School or Organization, enter "Tidewater Community College."
Add Tidewater Community College as your School.
Enter your enrollment statuts and verify your profile information. Then click "Consent and Request."
Click "Order Your Transcript."
Enter your destination information and click "Search."
Once your destination information is located, click "Select."
If no results are found, you can manually input your destination information. To do this, click the "Enter Your Own" link below.
Verify your information and choose "Send Now," "Hold for Grades," or "Hold for Degree."
Transcripts can be delivered Electronically (Email) or by Paper (Mailed).
Sign your name in the box with your mouse. Make sure you certify that you are the student or individual requesting the
transcript, and then type your full name into the box below. Then click "Save and Continue."
Enter Your Payment Information (if required). The payment amount will vary depending on the type of request made.
After completion, you will receive a DID# and a confirmation email. Make sure you check your emails daily for updates on the
status of your transcript request.