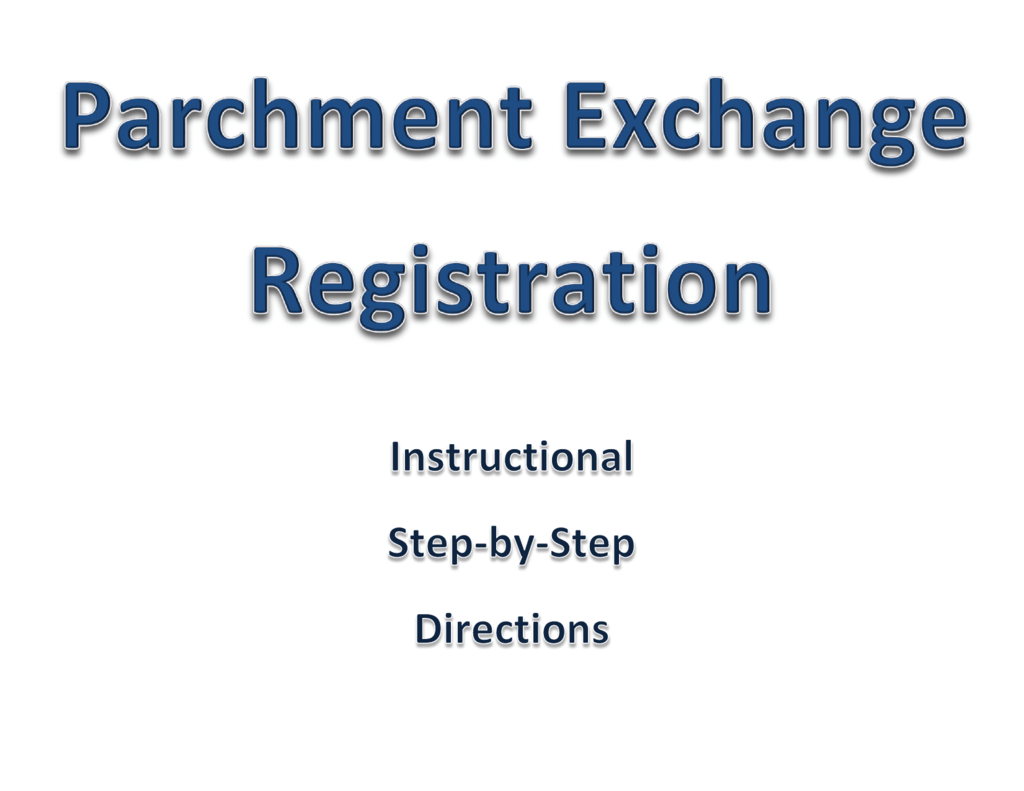 Welcome to Parchment Exchange. This is the homepage where you will sign up to use this new system to request a
transcript. (https://exchange.parchment.com)
Click "Join Parchment Exchange" on the homepage.
Select "College Transcript" as your registration option.
As a Tidewater Community College student, you will select "United States" for the Country option, "Virginia" for the
State/Providence option, and type in "Tidewater Community College" for the College/University Name option. Press search
and wait for TCC to appear. Click "Begin Registration."
Completely fill out all necessary information for your records to be found quickly and efficiently.
Enter all information and make sure that it is accurate.
Add any names that you attended TCC with, and if known, enter Student ID.
This page gives you the opportunity to decide who has access to your file. If you select "waive my right to access," you are
saying that education officials may pull up your record at any time. If you select "do not waive my right to access," you are
saying that you only want the person to whom you are sending your transcript to view it, and will have to request a transcript
every time someone new needs to view it. This is for your protection and it your decision.
Please sign your name in the box with your mouse (stylus for touch screen devices). Be sure to click the box to certify that you
are that student requesting the transcript, and type your full name into the box below that. Click "next" to continue.
This page gives Parchment Exchange permission to process your request. For the request to be processed, you must accept
the agreement. Please read before accepting.
This is the end of your registration. When you reach this page, you may sign out or request a transcript.