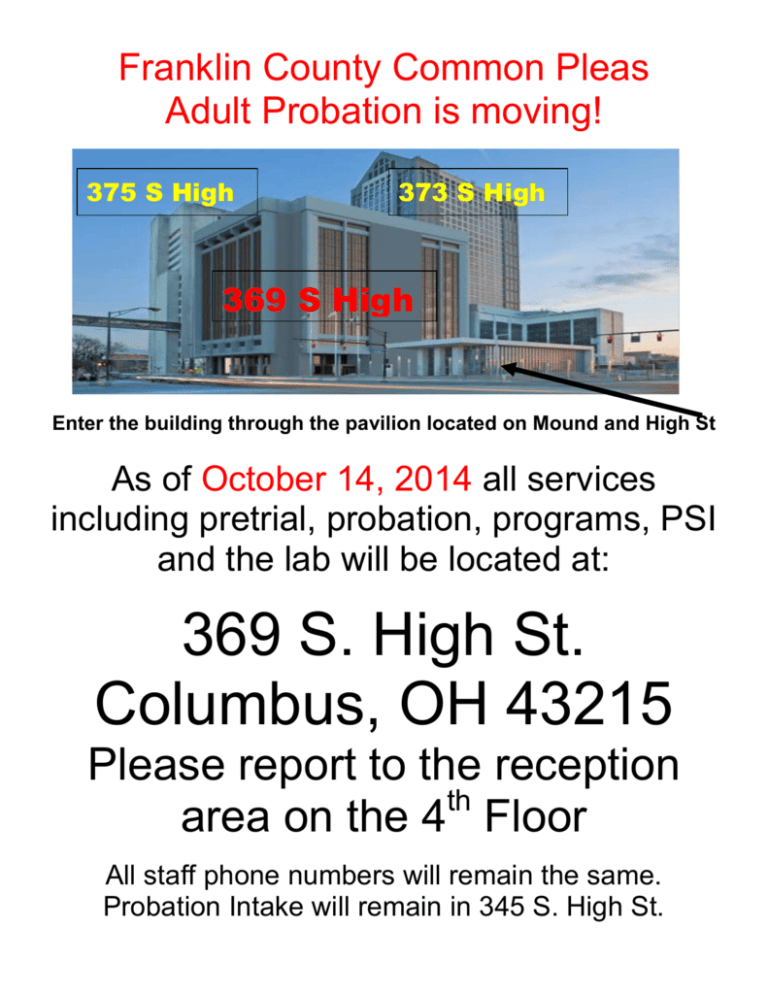 Franklin County Common Pleas
Adult Probation is moving!
375 S High
373 S High
369 S High
Enter the building through the pavilion located on Mound and High St
As of October 14, 2014 all services
including pretrial, probation, programs, PSI
and the lab will be located at:
369 S. High St.
Columbus, OH 43215
Please report to the reception
th
area on the 4 Floor
All staff phone numbers will remain the same.
Probation Intake will remain in 345 S. High St.