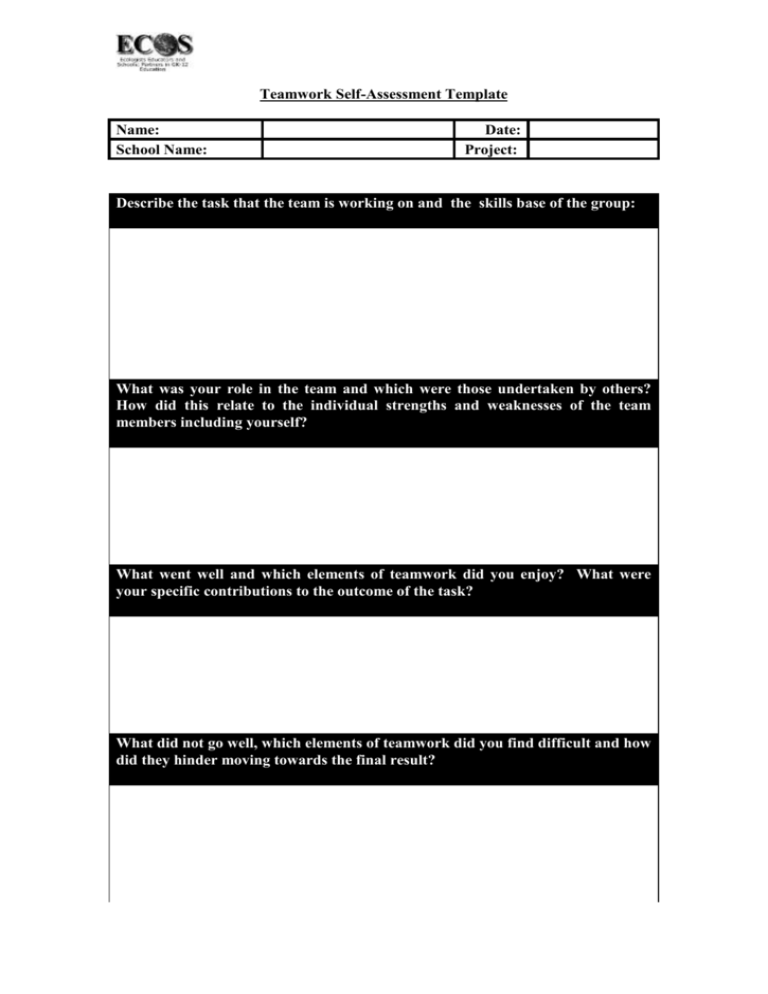 Teamwork Self-Assessment Template
Name:
School Name:
Date:
Project:
Describe the task that the team is working on and the skills base of the group:
What was your role in the team and which were those undertaken by others?
How did this relate to the individual strengths and weaknesses of the team
members including yourself?
What went well and which elements of teamwork did you enjoy? What were
your specific contributions to the outcome of the task?
What did not go well, which elements of teamwork did you find difficult and how
did they hinder moving towards the final result?
What do you think could have been done differently or better:
a.
By yourself?
b.
By other individuals?
c.
By the team as whole?
How satisfied were you, and based on what criteria, with the performance of :
a.
Yourself
b.
Other individuals
c.
The team as a whole
What have you learned about teamwork and your team-working preferences and
abilities?