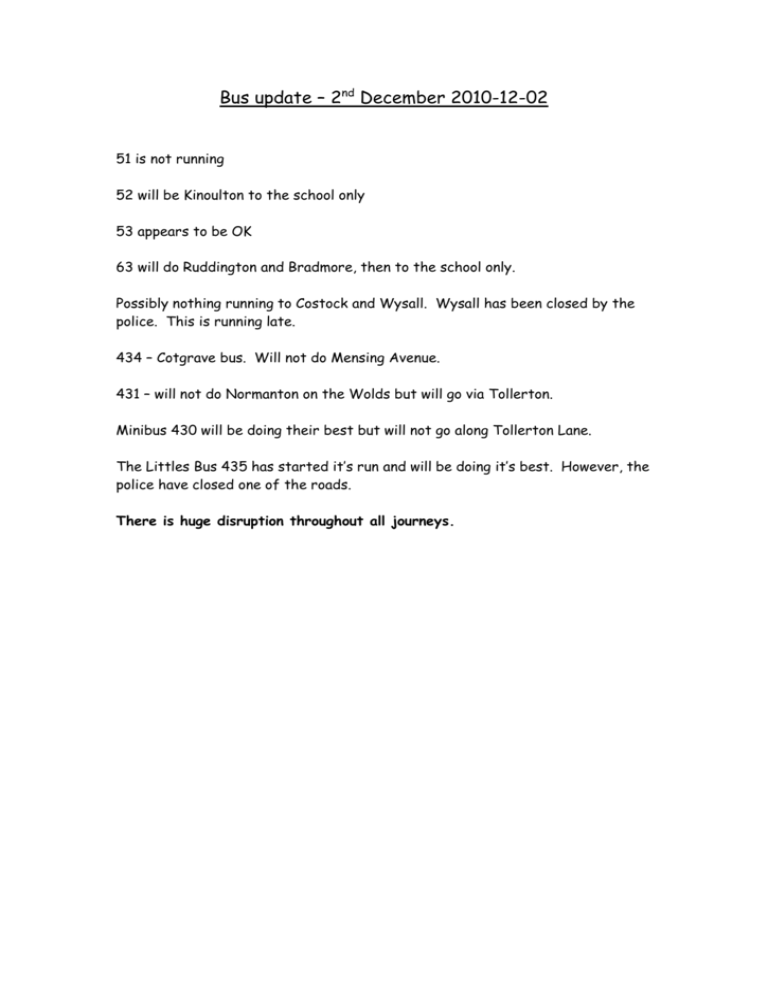 Bus update – 2nd December 2010-12-02
51 is not running
52 will be Kinoulton to the school only
53 appears to be OK
63 will do Ruddington and Bradmore, then to the school only.
Possibly nothing running to Costock and Wysall. Wysall has been closed by the
police. This is running late.
434 – Cotgrave bus. Will not do Mensing Avenue.
431 – will not do Normanton on the Wolds but will go via Tollerton.
Minibus 430 will be doing their best but will not go along Tollerton Lane.
The Littles Bus 435 has started it's run and will be doing it's best. However, the
police have closed one of the roads.
There is huge disruption throughout all journeys.