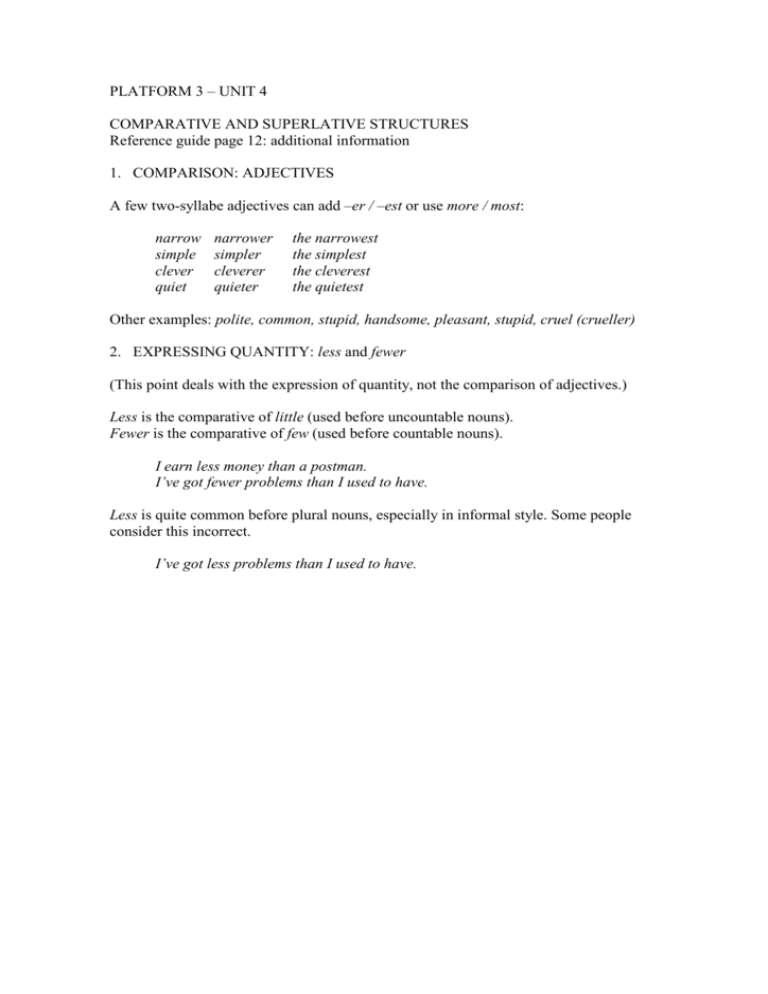 PLATFORM 3 – UNIT 4
COMPARATIVE AND SUPERLATIVE STRUCTURES
Reference guide page 12: additional information
1. COMPARISON: ADJECTIVES
A few two-syllabe adjectives can add –er / –est or use more / most:
narrow
simple
clever
quiet
narrower
simpler
cleverer
quieter
the narrowest
the simplest
the cleverest
the quietest
Other examples: polite, common, stupid, handsome, pleasant, stupid, cruel (crueller)
2. EXPRESSING QUANTITY: less and fewer
(This point deals with the expression of quantity, not the comparison of adjectives.)
Less is the comparative of little (used before uncountable nouns).
Fewer is the comparative of few (used before countable nouns).
I earn less money than a postman.
I've got fewer problems than I used to have.
Less is quite common before plural nouns, especially in informal style. Some people
consider this incorrect.
I've got less problems than I used to have.