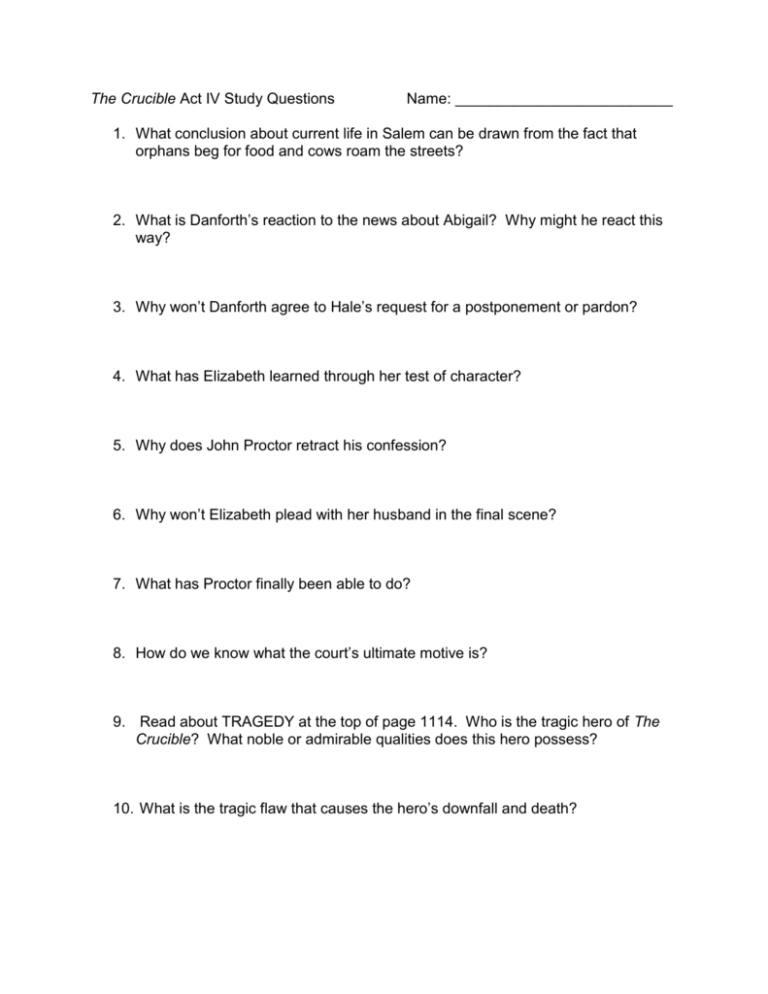 The Crucible Act IV Study Questions
Name: __________________________
1. What conclusion about current life in Salem can be drawn from the fact that
orphans beg for food and cows roam the streets?
2. What is Danforth's reaction to the news about Abigail? Why might he react this
way?
3. Why won't Danforth agree to Hale's request for a postponement or pardon?
4. What has Elizabeth learned through her test of character?
5. Why does John Proctor retract his confession?
6. Why won't Elizabeth plead with her husband in the final scene?
7. What has Proctor finally been able to do?
8. How do we know what the court's ultimate motive is?
9. Read about TRAGEDY at the top of page 1114. Who is the tragic hero of The
Crucible? What noble or admirable qualities does this hero possess?
10. What is the tragic flaw that causes the hero's downfall and death?