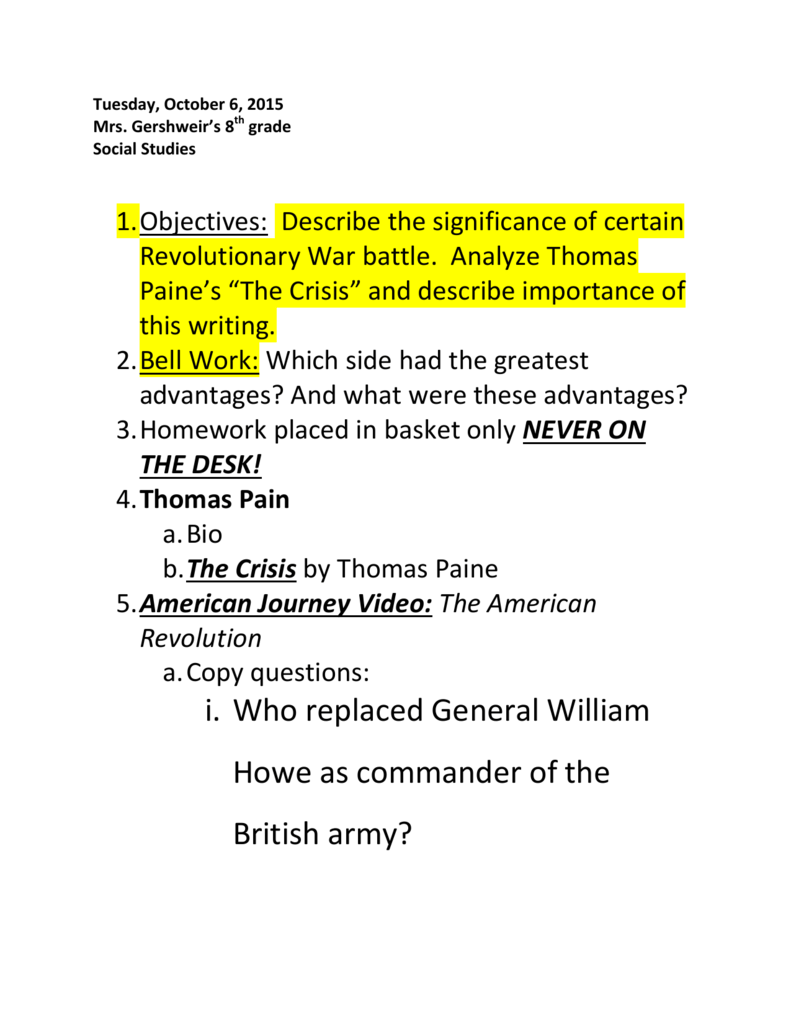 Tuesday, October 6, 2015
Mrs. Gershweir's 8th grade
Social Studies
1. Objectives: Describe the significance of certain
Revolutionary War battle. Analyze Thomas
Paine's "The Crisis" and describe importance of
this writing.
2. Bell Work: Which side had the greatest
advantages? And what were these advantages?
3. Homework placed in basket only NEVER ON
THE DESK!
4. Thomas Pain
a. Bio
b. The Crisis by Thomas Paine
5. American Journey Video: The American
Revolution
a. Copy questions:
i. Who replaced General William
Howe as commander of the
British army?
ii. The message that Admiral
Richard Howe sent to
Washington was returned. Why?
iii. Who did General Howe call the
most dangerous man in America?
iv. In ten brilliantly planned days,
George Washington captured two
cities. What were they?
6. Battles of the Revolutionary War.
a. Chart
b. Read sections American Journey and "The
American Revolution" article and fill in the
chart as you go.