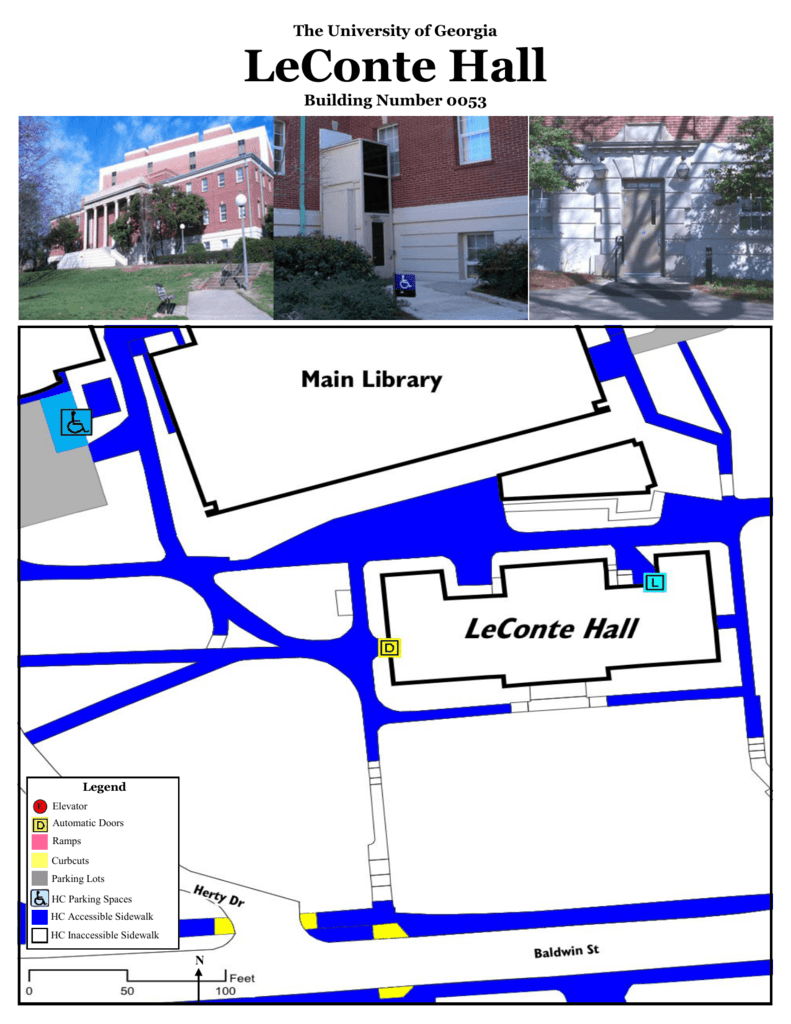 The University of Georgia
LeConte Hall
Building Number 0053
Legend
Elevator
Automatic Doors
Ramps
Curbcuts
Parking Lots
HC Parking Spaces
HC Accessible Sidewalk
HC Inaccessible Sidewalk
N
Important Information about LeConte Hall
———————————
2 Accessible Levels
(1 and 2)
There are two accessible entrances. Th first is an automatic door on the west side of the building located across from
Park Hall. The second is a lift on the north side of the building.
♦
3 Accessible Restrooms
Accessible restrooms are located on the 1st and 2nd floors.
♦
EVAC chairs are located on the 2nd floor.
♦
Disability parking must be arranged through Parking Services.
♦
For additional assistance or information, please contact the Disability Resource
Center at 706-542-8719.