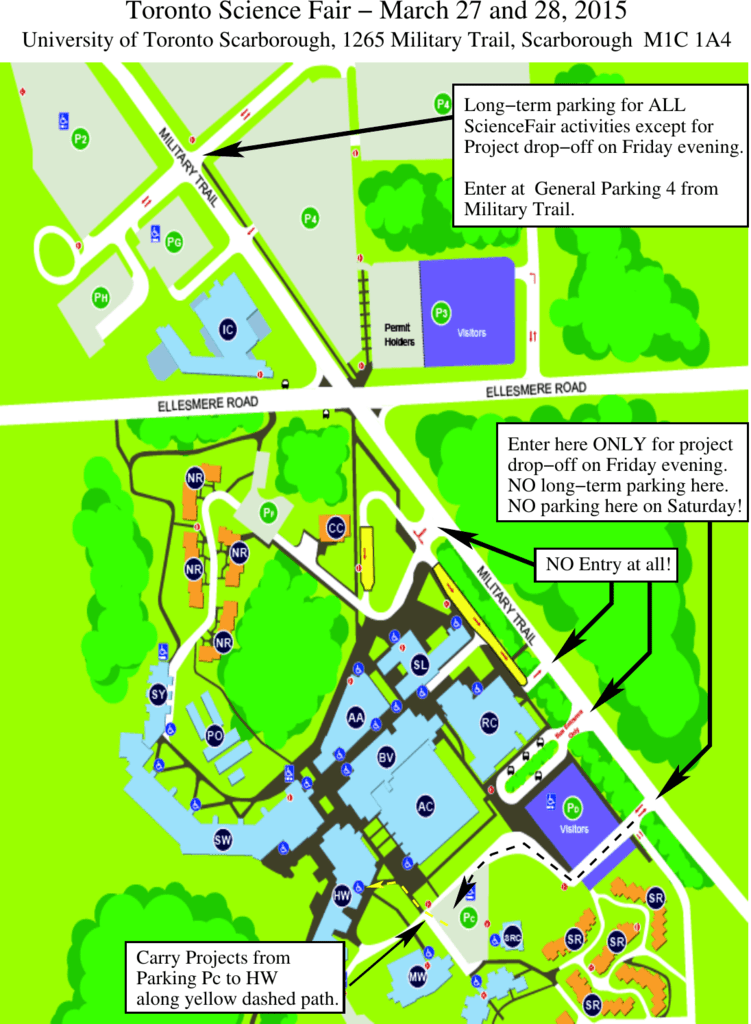 Toronto Science Fair − March 27 and 28, 2015
University of Toronto Scarborough, 1265 Military Trail, Scarborough M1C 1A4
Long−term parking for ALL
ScienceFair activities except for
Project drop−off on Friday evening.
Enter at General Parking 4 from
Military Trail.
Enter here ONLY for project
drop−off on Friday evening.
NO long−term parking here.
NO parking here on Saturday!
NO Entry at all!
Carry Projects from
Parking Pc to HW
along yellow dashed path.