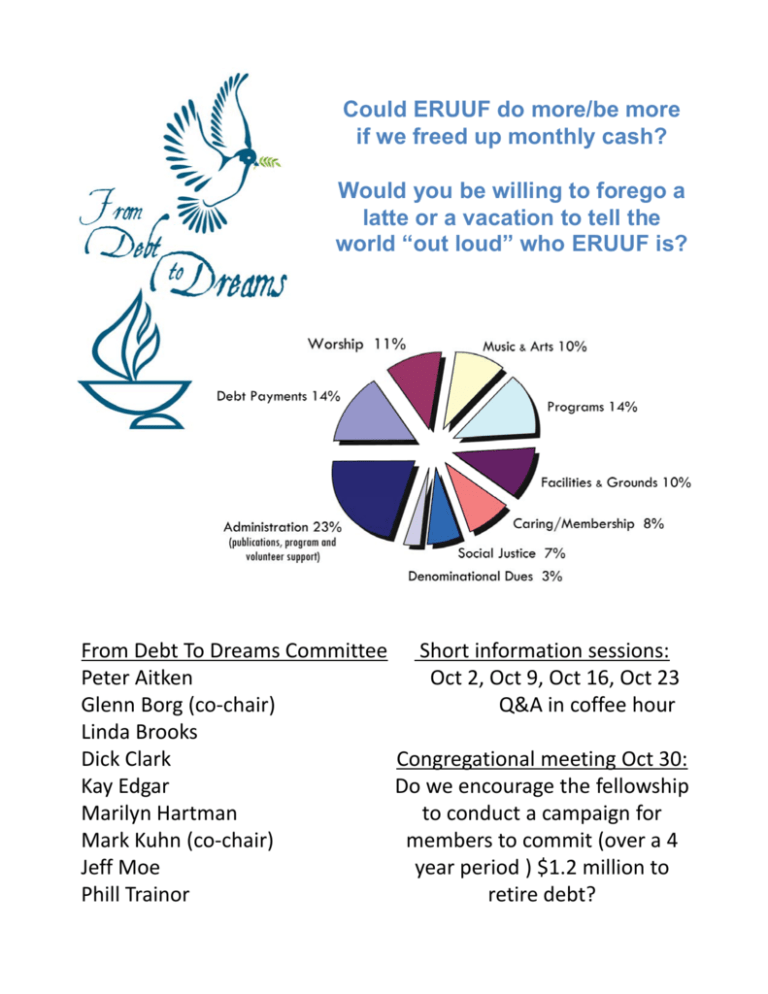 Could ERUUF do more/be more
if we freed up monthly cash?
Would you be willing to forego a
latte or a vacation to tell the
world "out loud" who ERUUF is?
From Debt To Dreams Committee Short information sessions:
Peter Aitken
Oct 2, Oct 9, Oct 16, Oct 23
Glenn Borg (co‐chair)
Q&A in coffee hour
Linda Brooks
Dick Clark
Congregational meeting Oct 30:
Kay Edgar
Do we encourage the fellowship Marilyn Hartman
to conduct a campaign for M kK h (
Mark Kuhn (co‐chair)
h i)
members to commit (over a 4 b t
it (
4
Jeff Moe
year period ) $1.2 million to Phill Trainor
retire debt?