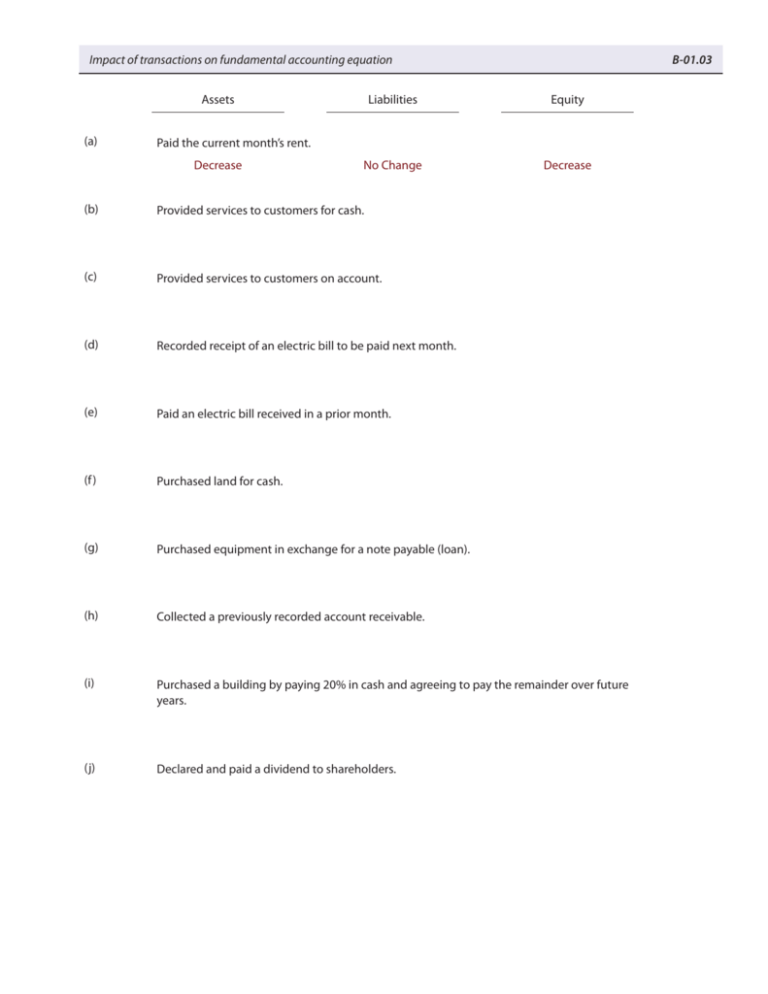 B-01.03
Impact of transactions on fundamental accounting equation
Assets
(a)
Liabilities
Equity
No Change
Decrease
Paid the current month's rent.
Decrease
(b)
Provided services to customers for cash.
(c)
Provided services to customers on account.
(d)
Recorded receipt of an electric bill to be paid next month.
(e)
Paid an electric bill received in a prior month.
(f )
Purchased land for cash.
(g)
Purchased equipment in exchange for a note payable (loan).
(h)
Collected a previously recorded account receivable.
(i)
Purchased a building by paying 20% in cash and agreeing to pay the remainder over future
years.
(j)
Declared and paid a dividend to shareholders.