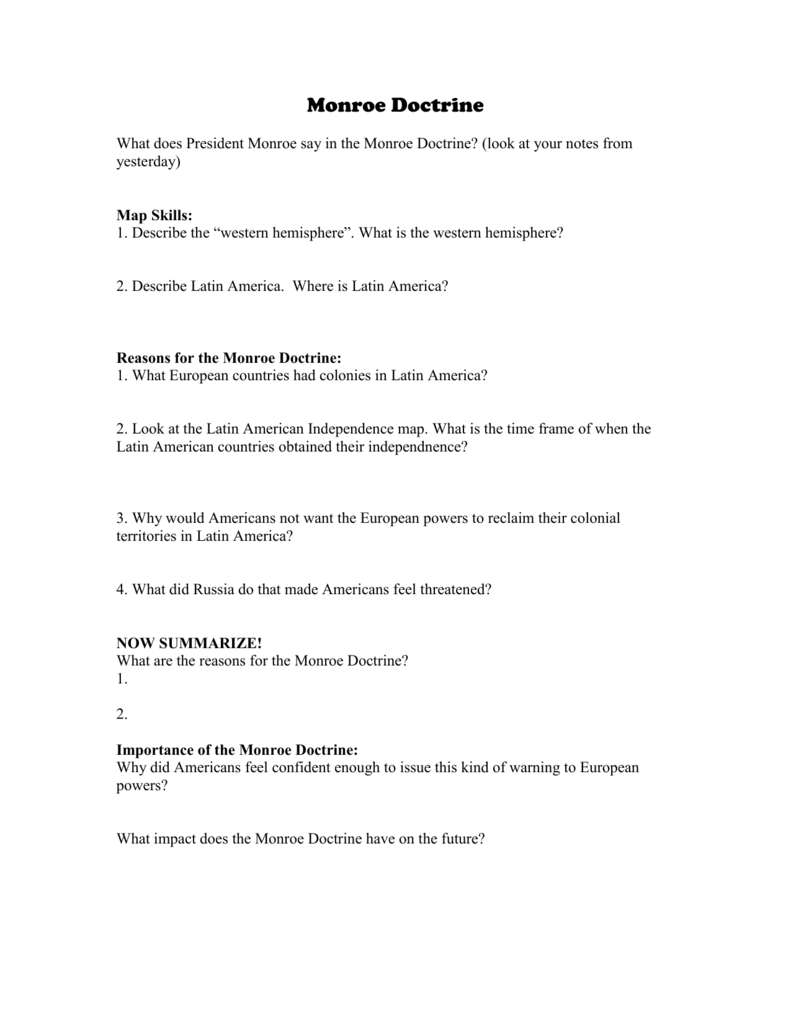 Monroe Doctrine
What does President Monroe say in the Monroe Doctrine? (look at your notes from
yesterday)
Map Skills:
1. Describe the "western hemisphere". What is the western hemisphere?
2. Describe Latin America. Where is Latin America?
Reasons for the Monroe Doctrine:
1. What European countries had colonies in Latin America?
2. Look at the Latin American Independence map. What is the time frame of when the
Latin American countries obtained their independnence?
3. Why would Americans not want the European powers to reclaim their colonial
territories in Latin America?
4. What did Russia do that made Americans feel threatened?
NOW SUMMARIZE!
What are the reasons for the Monroe Doctrine?
1.
2.
Importance of the Monroe Doctrine:
Why did Americans feel confident enough to issue this kind of warning to European
powers?
What impact does the Monroe Doctrine have on the future?