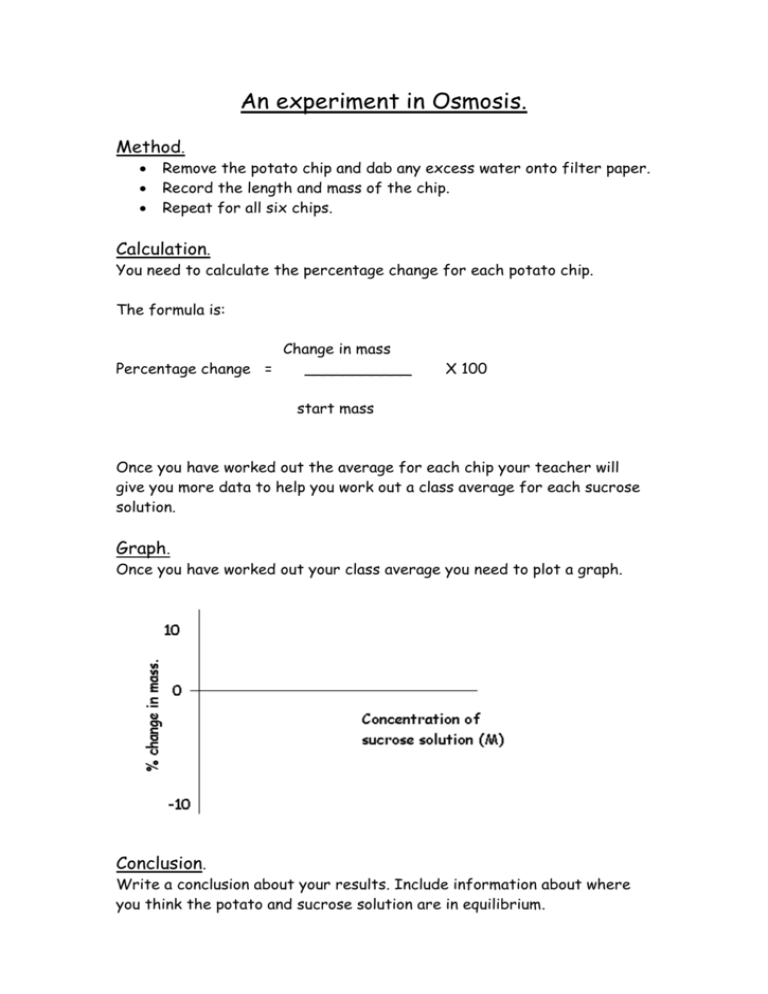 An experiment in Osmosis.
Method.



Remove the potato chip and dab any excess water onto filter paper.
Record the length and mass of the chip.
Repeat for all six chips.
Calculation.
You need to calculate the percentage change for each potato chip.
The formula is:
Change in mass
Percentage change =
___________
X 100
start mass
Once you have worked out the average for each chip your teacher will
give you more data to help you work out a class average for each sucrose
solution.
Graph.
Once you have worked out your class average you need to plot a graph.
Conclusion.
Write a conclusion about your results. Include information about where
you think the potato and sucrose solution are in equilibrium.