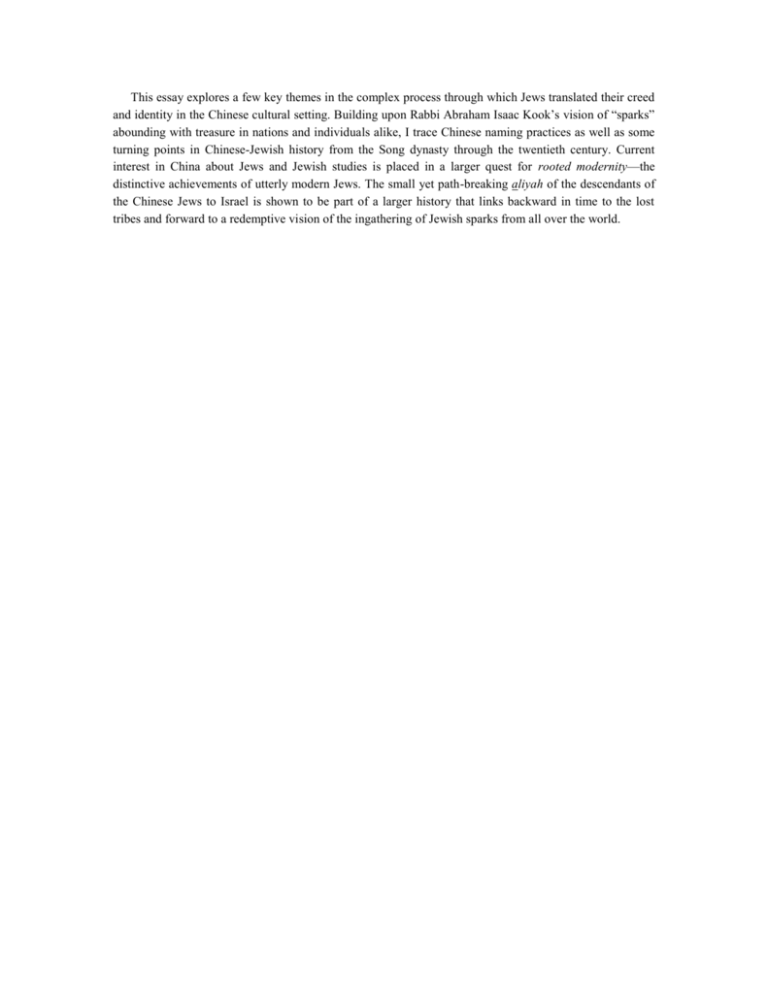 This essay explores a few key themes in the complex process through which Jews translated their creed
and identity in the Chinese cultural setting. Building upon Rabbi Abraham Isaac Kook's vision of "sparks"
abounding with treasure in nations and individuals alike, I trace Chinese naming practices as well as some
turning points in Chinese-Jewish history from the Song dynasty through the twentieth century. Current
interest in China about Jews and Jewish studies is placed in a larger quest for rooted modernity—the
distinctive achievements of utterly modern Jews. The small yet path-breaking aliyah of the descendants of
the Chinese Jews to Israel is shown to be part of a larger history that links backward in time to the lost
tribes and forward to a redemptive vision of the ingathering of Jewish sparks from all over the world.