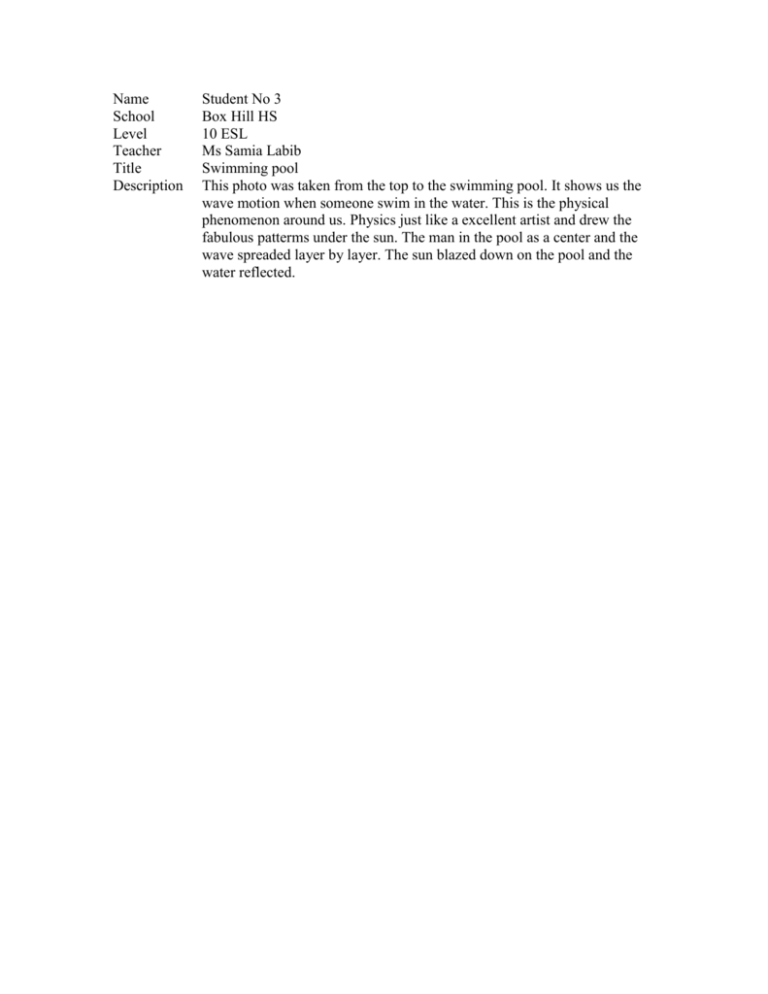 Name
School
Level
Teacher
Title
Description
Student No 3
Box Hill HS
10 ESL
Ms Samia Labib
Swimming pool
This photo was taken from the top to the swimming pool. It shows us the
wave motion when someone swim in the water. This is the physical
phenomenon around us. Physics just like a excellent artist and drew the
fabulous patterms under the sun. The man in the pool as a center and the
wave spreaded layer by layer. The sun blazed down on the pool and the
water reflected.