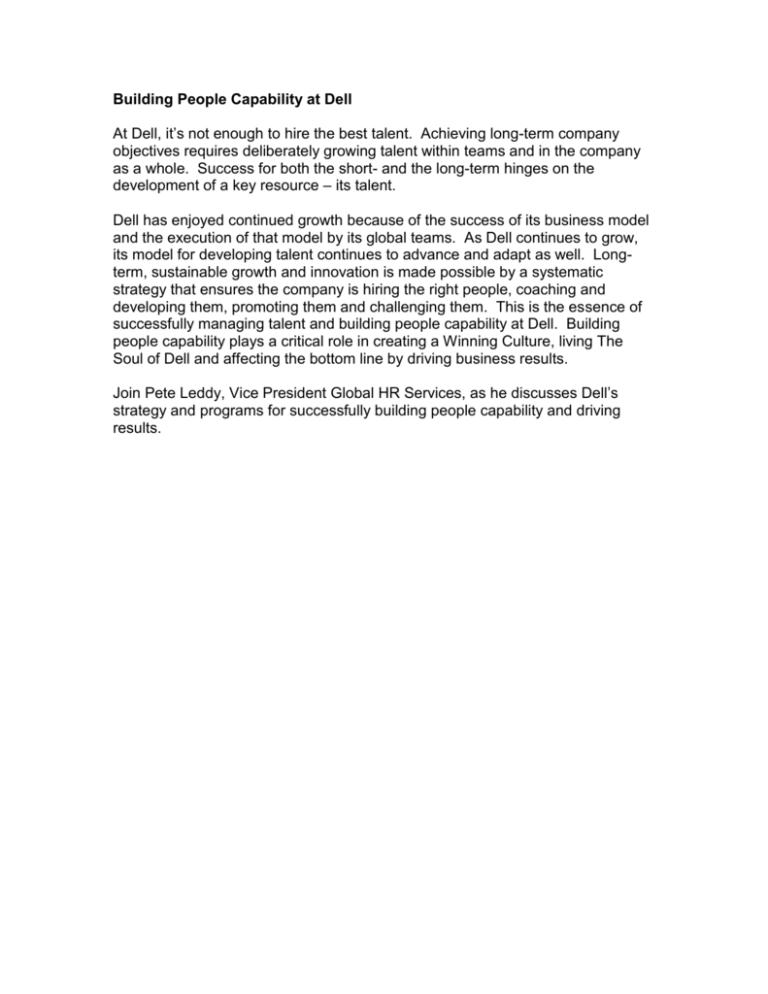 Building People Capability at Dell
At Dell, it's not enough to hire the best talent. Achieving long-term company
objectives requires deliberately growing talent within teams and in the company
as a whole. Success for both the short- and the long-term hinges on the
development of a key resource – its talent.
Dell has enjoyed continued growth because of the success of its business model
and the execution of that model by its global teams. As Dell continues to grow,
its model for developing talent continues to advance and adapt as well. Longterm, sustainable growth and innovation is made possible by a systematic
strategy that ensures the company is hiring the right people, coaching and
developing them, promoting them and challenging them. This is the essence of
successfully managing talent and building people capability at Dell. Building
people capability plays a critical role in creating a Winning Culture, living The
Soul of Dell and affecting the bottom line by driving business results.
Join Pete Leddy, Vice President Global HR Services, as he discusses Dell's
strategy and programs for successfully building people capability and driving
results.