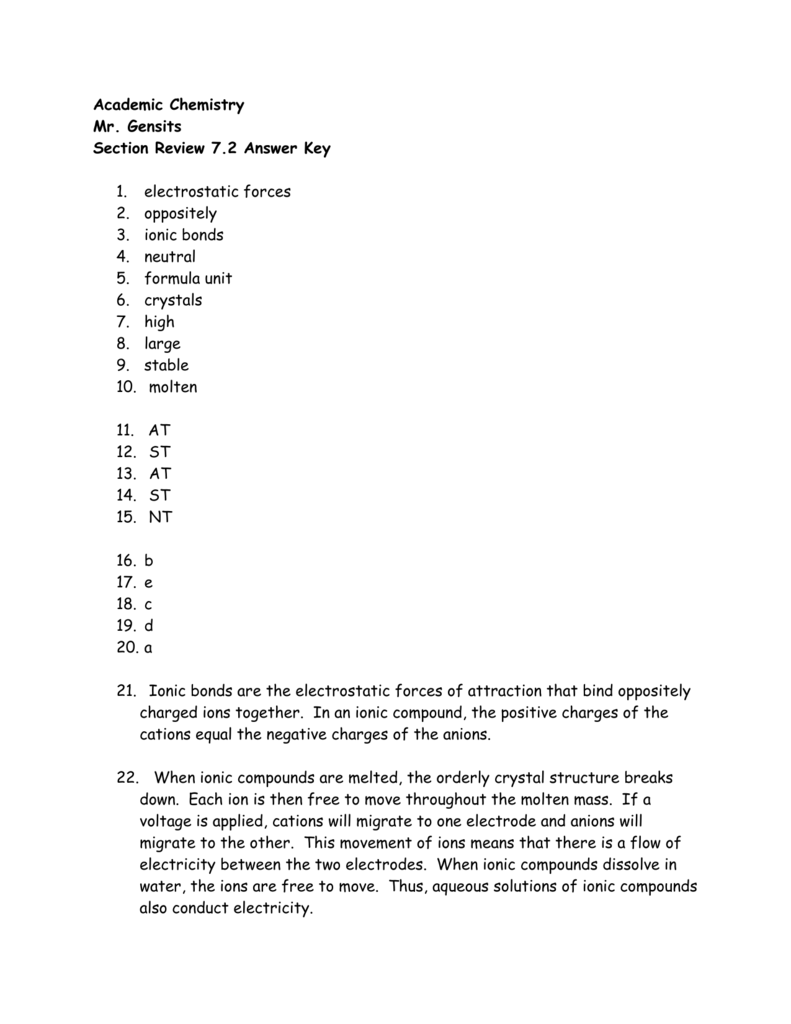 Academic Chemistry
Mr. Gensits
Section Review 7.2 Answer Key
1.
2.
3.
4.
5.
6.
7.
8.
9.
10.
electrostatic forces
oppositely
ionic bonds
neutral
formula unit
crystals
high
large
stable
molten
11.
12.
13.
14.
15.
AT
ST
AT
ST
NT
16.
17.
18.
19.
20.
b
e
c
d
a
21. Ionic bonds are the electrostatic forces of attraction that bind oppositely
charged ions together. In an ionic compound, the positive charges of the
cations equal the negative charges of the anions.
22. When ionic compounds are melted, the orderly crystal structure breaks
down. Each ion is then free to move throughout the molten mass. If a
voltage is applied, cations will migrate to one electrode and anions will
migrate to the other. This movement of ions means that there is a flow of
electricity between the two electrodes. When ionic compounds dissolve in
water, the ions are free to move. Thus, aqueous solutions of ionic compounds
also conduct electricity.