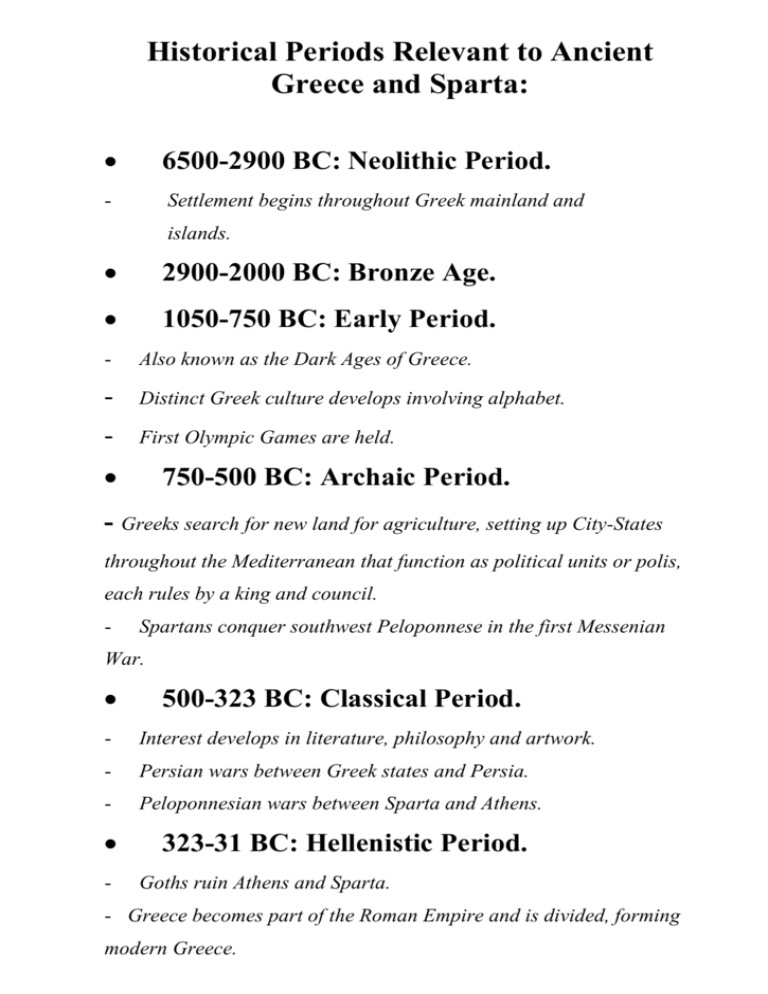 Historical Periods Relevant to Ancient
Greece and Sparta:

6500-2900 BC: Neolithic Period.
-
Settlement begins throughout Greek mainland and
islands.

2900-2000 BC: Bronze Age.

1050-750 BC: Early Period.
-
Also known as the Dark Ages of Greece.
-
Distinct Greek culture develops involving alphabet.
-
First Olympic Games are held.

750-500 BC: Archaic Period.
- Greeks search for new land for agriculture, setting up City-States
throughout the Mediterranean that function as political units or polis,
each rules by a king and council.
-
Spartans conquer southwest Peloponnese in the first Messenian
War.

500-323 BC: Classical Period.
-
Interest develops in literature, philosophy and artwork.
-
Persian wars between Greek states and Persia.
-
Peloponnesian wars between Sparta and Athens.

323-31 BC: Hellenistic Period.
-
Goths ruin Athens and Sparta.
- Greece becomes part of the Roman Empire and is divided, forming
modern Greece.