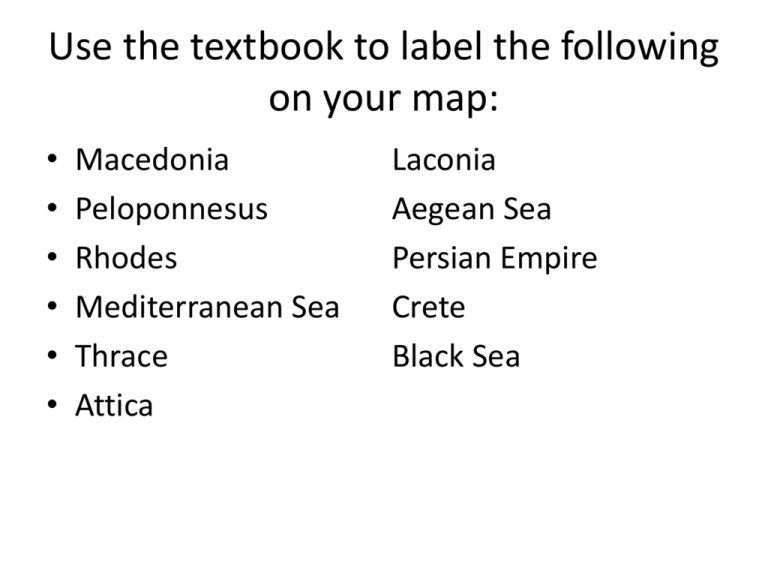 Use the textbook to label the following
on your map:
•
•
•
•
•
•
Macedonia
Peloponnesus
Rhodes
Mediterranean Sea
Thrace
Attica
Laconia
Aegean Sea
Persian Empire
Crete
Black Sea
Use a color or pattern to indicate the
Athenian Empire at about 450 B.C.
Locate, mark with a symbol, and label
the following cities:
•
•
•
•
Salamis
Thermopylae
Plataea
Marathon
• *Label Athens and Sparta using a different
symbol
On the back of your map, answer the
following question:
• Based on the map, why were the first four cities
on the previous slide important in Ancient
Greece?
• What geographical feature encouraged the
development of independent city-states in
Ancient Greece?
• What type of military defense seemed called for
by the geography ancient Greece?
• What is the association of Marathon with modern
marathon races (may need to read in text)?
Critical Thinking
• Compare the geographical strengths and
weaknesses of Athens and Sparta as political
rivals for dominance in Greece.
• Why might Sparta have decided to spare
Athens after Athens was defeated?