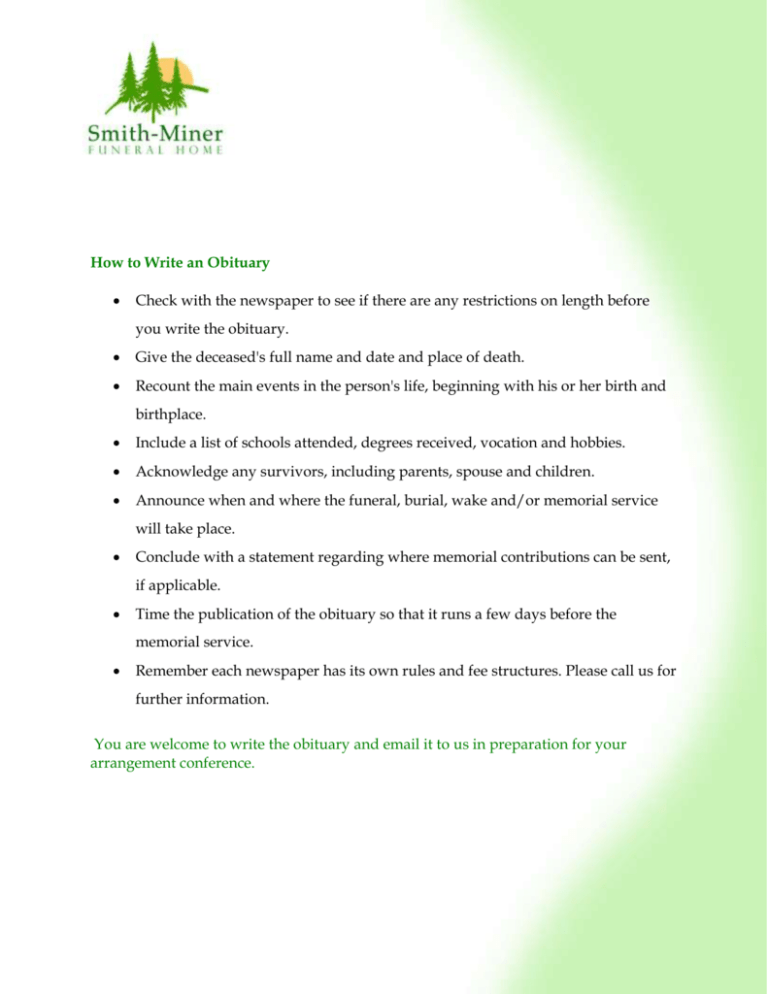 How to Write an Obituary

Check with the newspaper to see if there are any restrictions on length before
you write the obituary.

Give the deceased's full name and date and place of death.

Recount the main events in the person's life, beginning with his or her birth and
birthplace.

Include a list of schools attended, degrees received, vocation and hobbies.

Acknowledge any survivors, including parents, spouse and children.

Announce when and where the funeral, burial, wake and/or memorial service
will take place.

Conclude with a statement regarding where memorial contributions can be sent,
if applicable.

Time the publication of the obituary so that it runs a few days before the
memorial service.

Remember each newspaper has its own rules and fee structures. Please call us for
further information.
You are welcome to write the obituary and email it to us in preparation for your
arrangement conference.