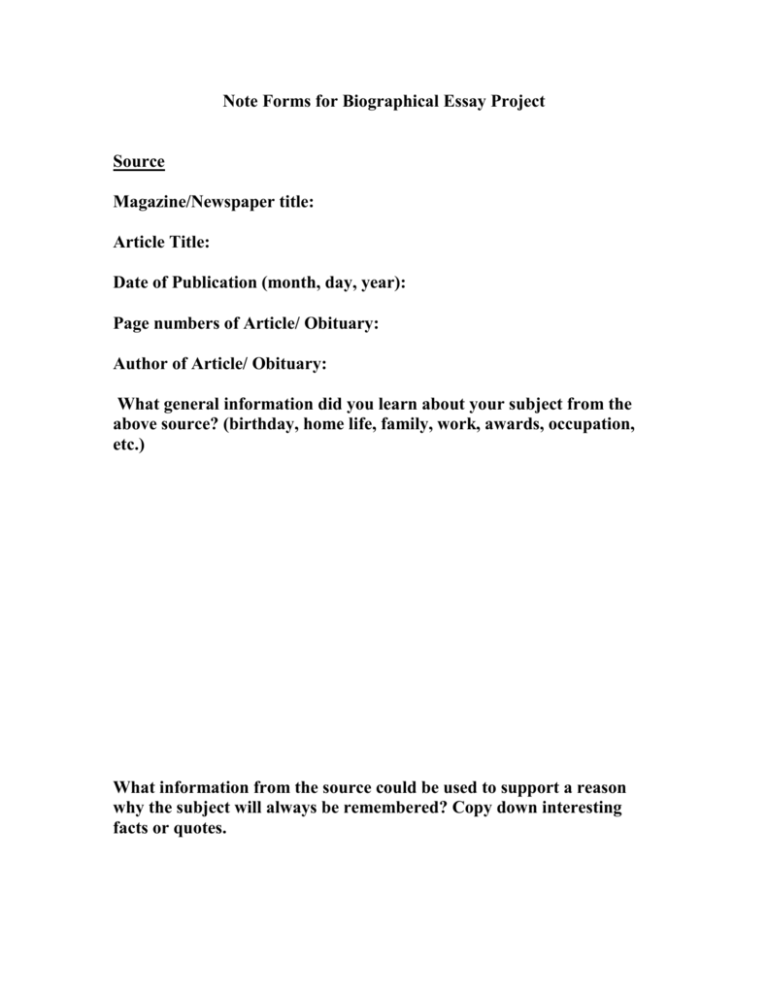 Note Forms for Biographical Essay Project
Source
Magazine/Newspaper title:
Article Title:
Date of Publication (month, day, year):
Page numbers of Article/ Obituary:
Author of Article/ Obituary:
What general information did you learn about your subject from the
above source? (birthday, home life, family, work, awards, occupation,
etc.)
What information from the source could be used to support a reason
why the subject will always be remembered? Copy down interesting
facts or quotes.