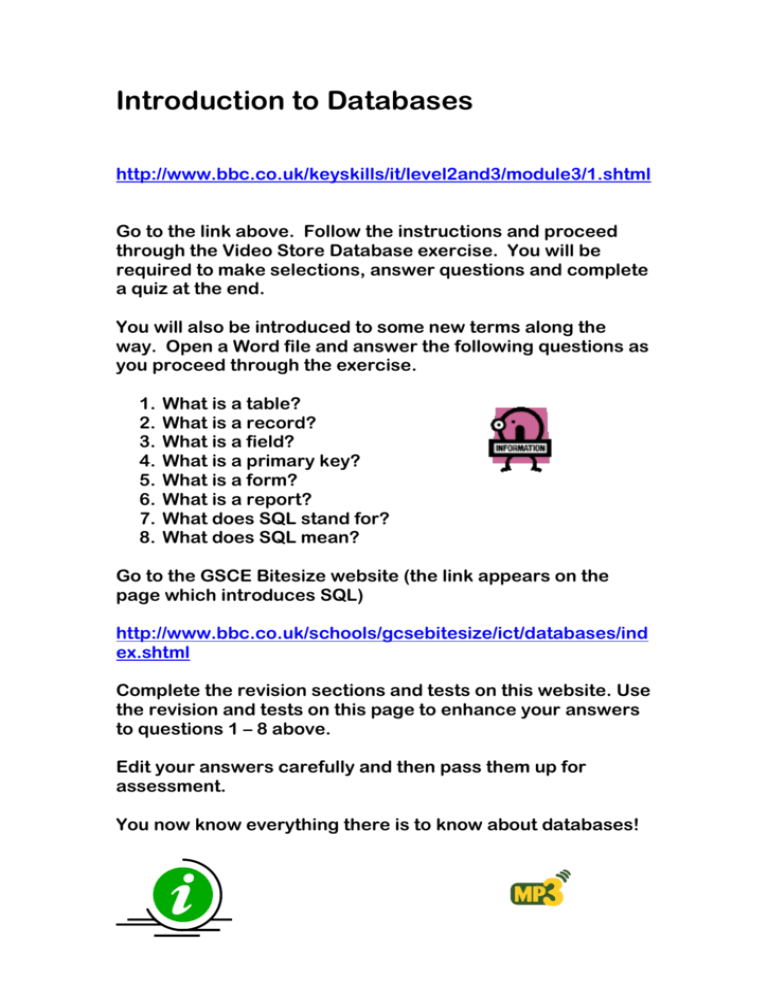 Introduction to Databases
http://www.bbc.co.uk/keyskills/it/level2and3/module3/1.shtml
Go to the link above. Follow the instructions and proceed
through the Video Store Database exercise. You will be
required to make selections, answer questions and complete
a quiz at the end.
You will also be introduced to some new terms along the
way. Open a Word file and answer the following questions as
you proceed through the exercise.
1.
2.
3.
4.
5.
6.
7.
8.
What is a table?
What is a record?
What is a field?
What is a primary key?
What is a form?
What is a report?
What does SQL stand for?
What does SQL mean?
Go to the GSCE Bitesize website (the link appears on the
page which introduces SQL)
http://www.bbc.co.uk/schools/gcsebitesize/ict/databases/ind
ex.shtml
Complete the revision sections and tests on this website. Use
the revision and tests on this page to enhance your answers
to questions 1 – 8 above.
Edit your answers carefully and then pass them up for
assessment.
You now know everything there is to know about databases!