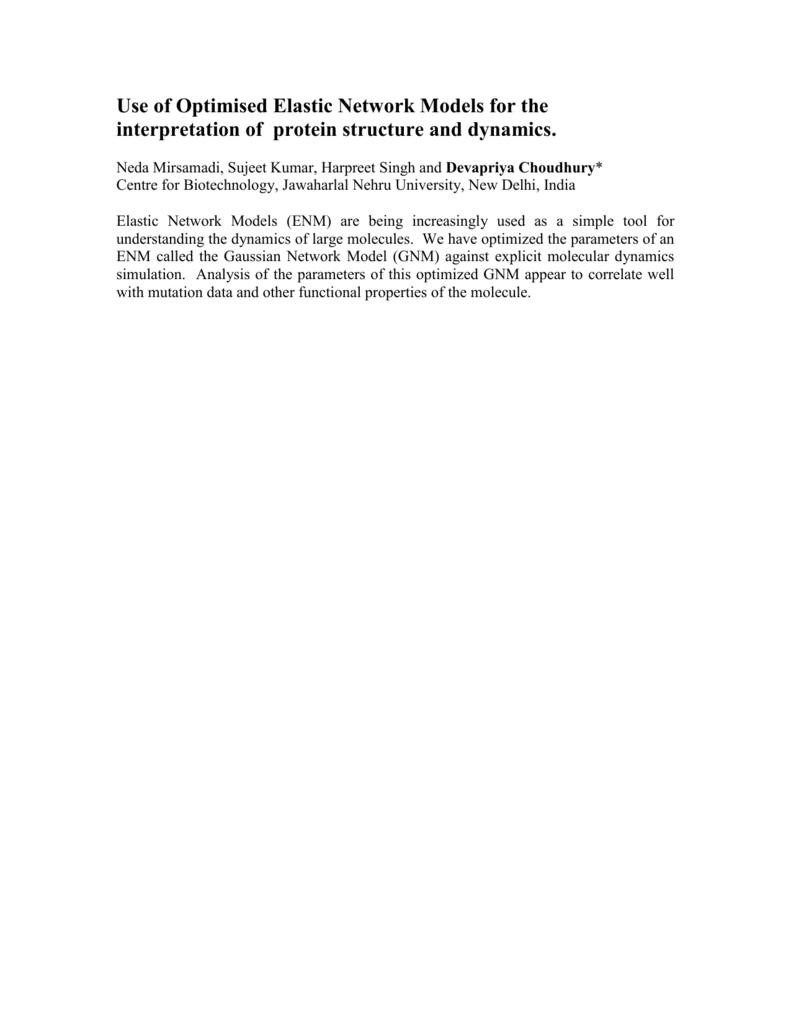 Use of Optimised Elastic Network Models for the
interpretation of protein structure and dynamics.
Neda Mirsamadi, Sujeet Kumar, Harpreet Singh and Devapriya Choudhury*
Centre for Biotechnology, Jawaharlal Nehru University, New Delhi, India
Elastic Network Models (ENM) are being increasingly used as a simple tool for
understanding the dynamics of large molecules. We have optimized the parameters of an
ENM called the Gaussian Network Model (GNM) against explicit molecular dynamics
simulation. Analysis of the parameters of this optimized GNM appear to correlate well
with mutation data and other functional properties of the molecule.