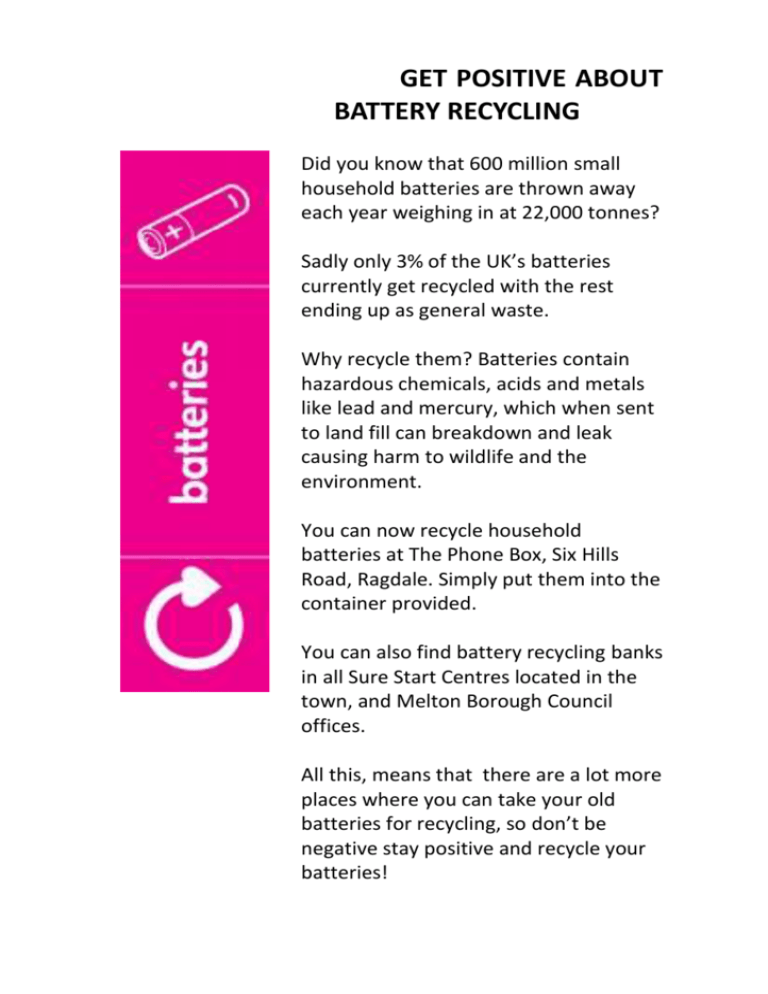 GET POSITIVE ABOUT
BATTERY RECYCLING
Did you know that 600 million small
household batteries are thrown away
each year weighing in at 22,000 tonnes?
Sadly only 3% of the UK's batteries
currently get recycled with the rest
ending up as general waste.
Why recycle them? Batteries contain
hazardous chemicals, acids and metals
like lead and mercury, which when sent
to land fill can breakdown and leak
causing harm to wildlife and the
environment.
You can now recycle household
batteries at The Phone Box, Six Hills
Road, Ragdale. Simply put them into the
container provided.
You can also find battery recycling banks
in all Sure Start Centres located in the
town, and Melton Borough Council
offices.
All this, means that there are a lot more
places where you can take your old
batteries for recycling, so don't be
negative stay positive and recycle your
batteries!