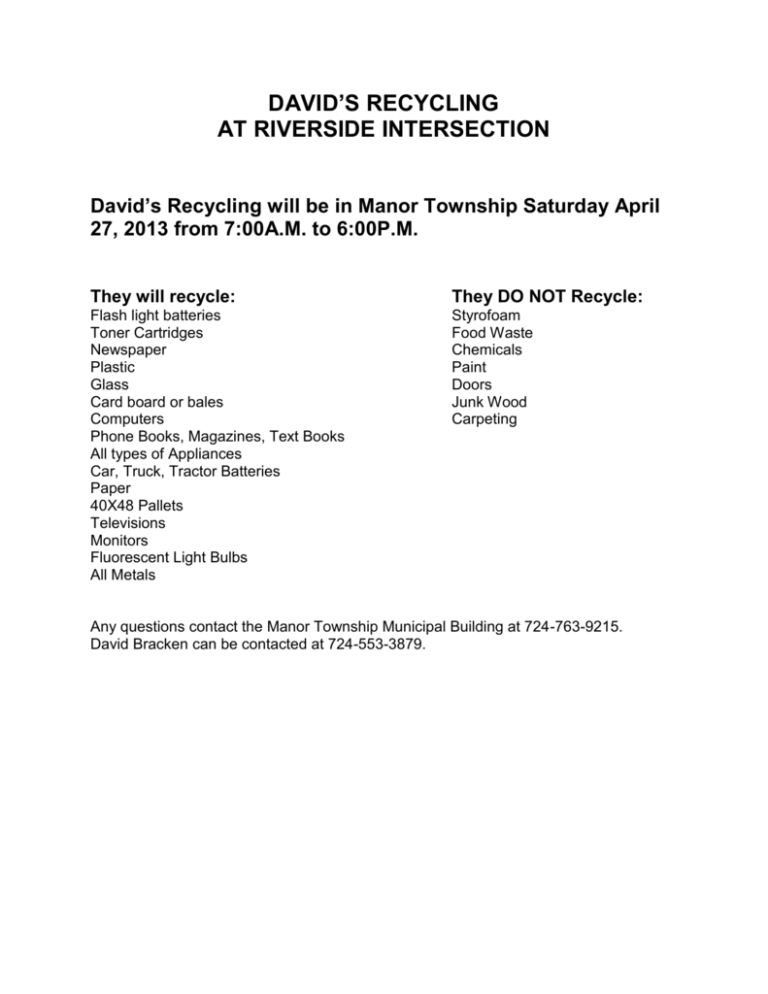 DAVID'S RECYCLING
AT RIVERSIDE INTERSECTION
David's Recycling will be in Manor Township Saturday April
27, 2013 from 7:00A.M. to 6:00P.M.
They will recycle:
They DO NOT Recycle:
Flash light batteries
Toner Cartridges
Newspaper
Plastic
Glass
Card board or bales
Computers
Phone Books, Magazines, Text Books
All types of Appliances
Car, Truck, Tractor Batteries
Paper
40X48 Pallets
Televisions
Monitors
Fluorescent Light Bulbs
All Metals
Styrofoam
Food Waste
Chemicals
Paint
Doors
Junk Wood
Carpeting
Any questions contact the Manor Township Municipal Building at 724-763-9215.
David Bracken can be contacted at 724-553-3879.