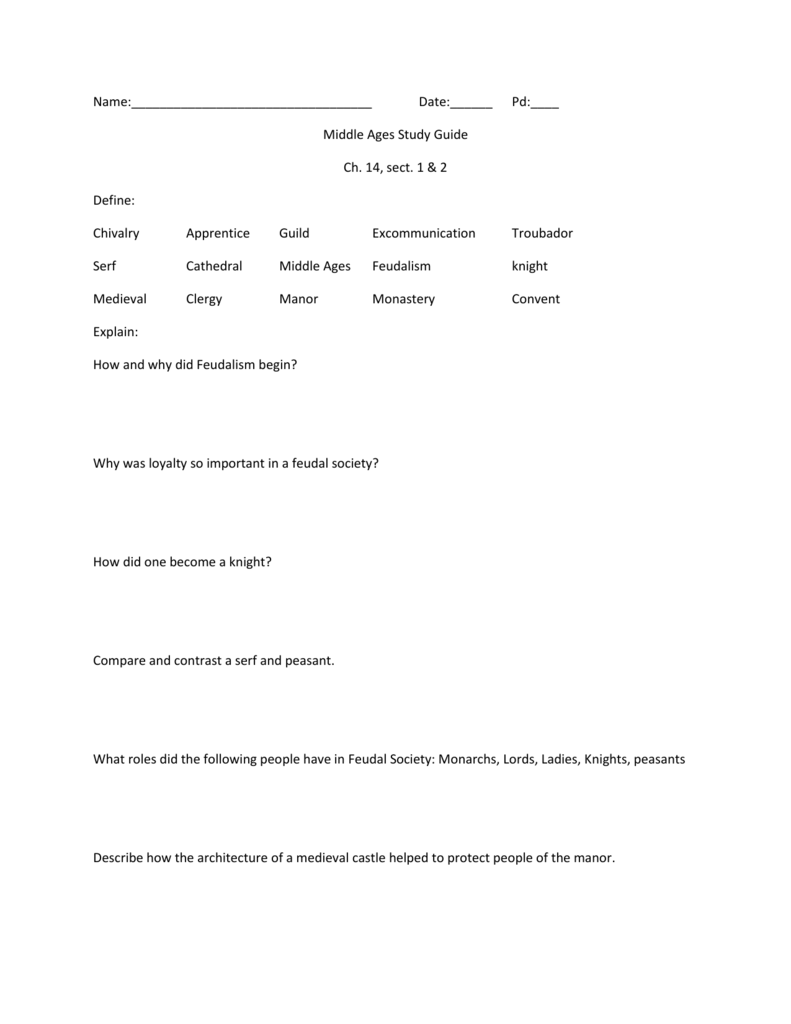 Name:__________________________________
Date:______
Pd:____
Middle Ages Study Guide
Ch. 14, sect. 1 & 2
Define:
Chivalry
Apprentice
Guild
Excommunication
Troubador
Serf
Cathedral
Middle Ages
Feudalism
knight
Medieval
Clergy
Manor
Monastery
Convent
Explain:
How and why did Feudalism begin?
Why was loyalty so important in a feudal society?
How did one become a knight?
Compare and contrast a serf and peasant.
What roles did the following people have in Feudal Society: Monarchs, Lords, Ladies, Knights, peasants
Describe how the architecture of a medieval castle helped to protect people of the manor.
Describe how the architecture of a medieval cathedral demonstrated peoples' beliefs?
List the powers of the Church in the Middle Ages.
Why did towns and cities grow in the late Middle Ages?
How could one become a member of a guild?
How did the Black Plague spread throughout Europe?
What effects did the Black Plague have on Medieval society?